Gasoline shortage creates tough livelihood for taxi drivers in Mawlamyine
HURFOM: Since the second week of November, 2023, the gasoline shortage in Mawlamyine, Mon State, has been making it more difficult for taxi drivers to make a living.
The military junta restricted the movement of trucks at the Nyaung Khar Shay X-ray Check-point on the Rangoon-Mawlamyine Highway, as a result fuel transport trucks cannot reach their destination in time, creating the gasoline shortage.
"The junta has tightened security in Nyaung Khar Shay gate. They've blocked trucks so there has been a lot of traffic. The fuel transport trucks can not reach their destinations in time, and stations run out of gasoline," said a source close to gas stations in Mawlamyine.
The gasoline shortage is impacting everyone including tricycle and motorcycle taxi drivers.
"We can't buy gasoline and we who are already living hand-to-mouth are in an even more difficult situation. We have to stop working for three or four days so it isn't okay," said a tricycle taxi driver from Mawlamyine.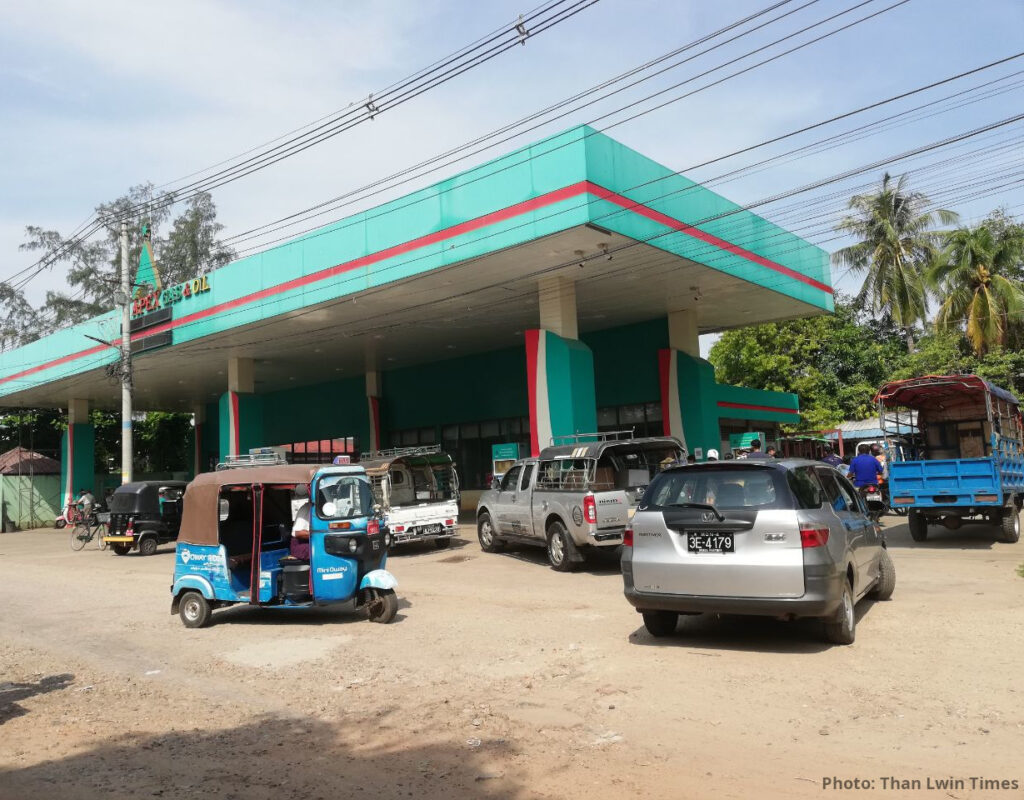 In October, 2023, the price of gasoline dropped but most gasoline stations limited the amount for sale, and stored gasoline until they could get a better price.
"When the price drops, they aren't willing to sell gasoline. They've stored gasoline waiting for a higher price. They wanted to sell gasoline but only at a high price. Most gas stations have manipulated the market," said a taxi driver.
In the first week of November, 2023, depending on the types, one liter of gasoline was priced between 2,100 to 2,300 MMK in Mawlamyine, Mon State.
Comments