Four villagers arrested by military junta  for returning to village for food
HURFOM: On September 21, 2023, about 70 military junta troops launched operations in the area of Dawei Deep Sea Port, Yebyu Township, Tenasserim Division.
Residents from Wet Chuang, Kha Maung Chaung, A Ka Ni, Wa Zun Taw and Ya Ngae villages had to flee their homes.
On September 22, four villagers of Kha Maung Chaung went back to get food and were arrested.
"We don't know who they are but all are from Kha Maung Chaung. As of the morning of September 24, they haven't released yet," said a local resident.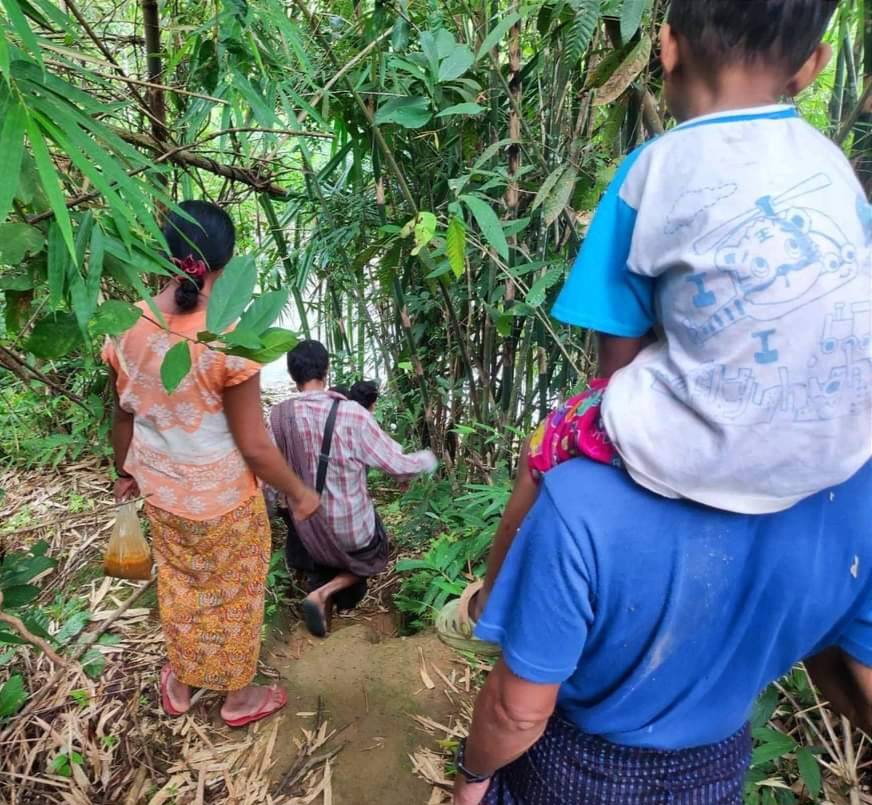 Locals reported the military also arrested four families from Kha Maung Chaung who hid in a nearby plantation, but HURFOM has not yet been able to confirm this report.
"There were armed clashes. As soon as we heard about the military operation, we ran into the forest," said one internally displaced person.
Burmese soldiers have been stealing valuables and looting food from villagers' houses and shops, in A Ka Ni and Kha Maung Chaung villages.
Comments