Seven villages forcefully evacuated by military operation in Dawei
HURFOM: On September 18, 2023, a military unit entered the East Forest area of Dawei Township, Tenasserim Division, forcing residents from seven villages to flee from their homes. 
The military left the area on September 19 but another unit with about 50 troops entered the area on September 19 again.
"Everyone packed their things and ran away on September 18. No one is left in the village today (September 19)," said a man who lives nearby Wa Gone village.
The junta frequently launches military operations in Wa Gone, Bawa Pin, Lake Kyel Pyaung, Thayet Ngote, Ramma Zu and Pa Khut villages of the East Forest area.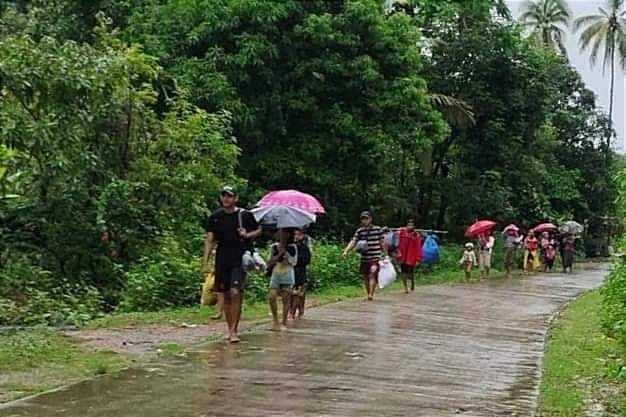 "Those villagers have to run away whenever the military trucks come into the area. The military unit headed towards Dawei. We've heard sounds of explosions and gunfire on their route," said a local source.
The military arrested five villagers from Pa Khut village and used them as human shields.
Comments