Nearly 2,000 residents flee their homes due to artillery attack
HURFOM: The military junta has been routinely launching artillery attacks on the Hngat Pyaw Taw village track, Kyike Hto village, in Mon State.
Nearly 2,000 villagers have had to abandon their homes, according to the statement of the Thaton District Karen National Union.
The military unit based in Kyike Hto Township launched artillery attacks on Pi Dauk Taw, Zee Gone and Hngat Pyaw Taw villages nearly everyday and 1,965 villagers from 435 households had to run away.
"The military has launched artillery attacks both day and night so that no one dares stay in the village. At least 10 to 15 artillery shells dropped and exploded in the area. Houses have been destroyed. Now, no one has stayed in the village," said a Hngat Pyaw Taw villager.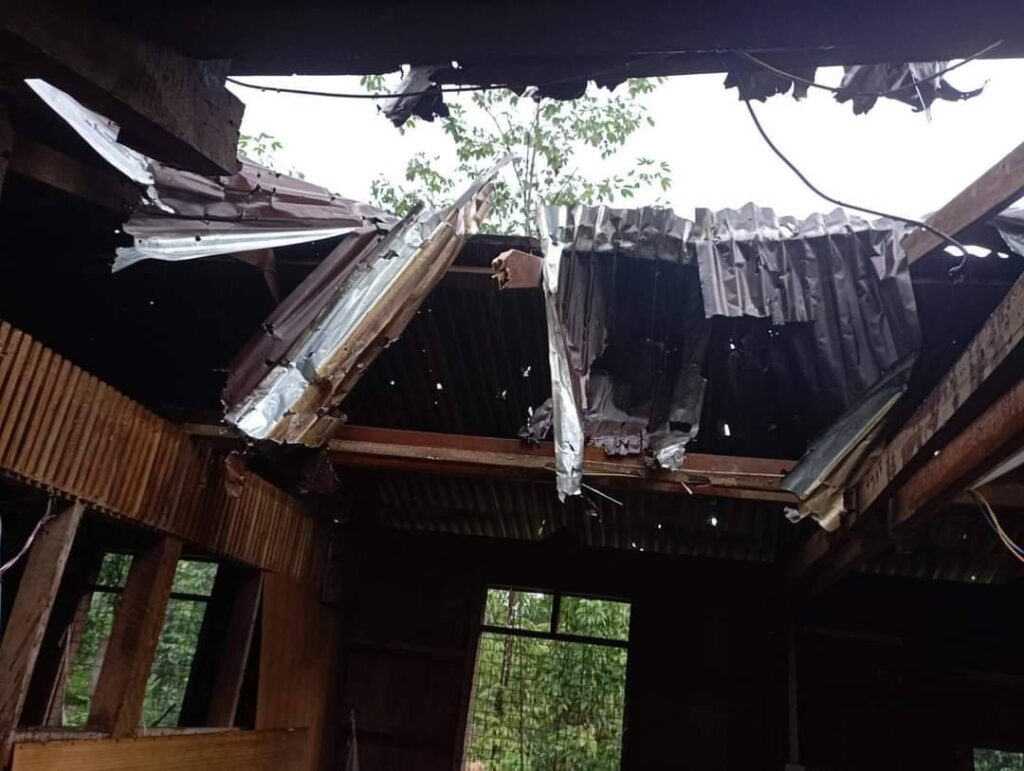 As of September 15, villagers could not return to their home and they are in need of food and other humanitarian aid.
Due to the artillery attacks, a village clinic and four houses from Pi Dauk Taw, a house from Hngat Pyaw Taw and a house from Zee Gone were destroyed, reported the Thaton District Karen National Union.
Comments