Junta arrests and tortures father of Dawei Strike Committee Leader
HURFOM: A Dawei based strike committee released a statement saying,  U Aung Phay, the father of Ko Min Lwin Oo, the leader of their strike committee, was beaten and arrested by the junta council today at noon on June 19.
According to the statement, junta troops came to his home in Pyin Htain village, Longlon Township, in four trucks, beat him and then abducted him.
"At the time of the arrest, they found a student union wristband from a long time ago. I think they also saw a rose-colored women's T-shirt. They also found a cable used to connect two batteries, and the junta military said, "Don't you know that this cable can't be used at home?" and they kicked my father. That's how he was arrested," Ko Min Lwin Oo said.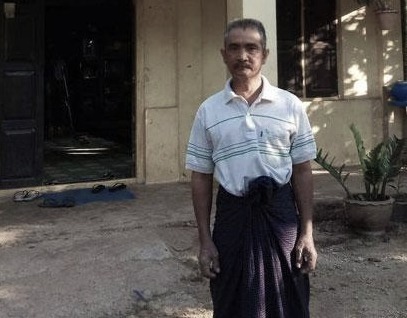 Ko Min Lwin Oo has been a leader of the non-violent public movement since the military coup. The junta issued a warrant for his arrest.
According to some locals, Ko Min Lwin Oo's father was just an ordinary farmer who was taken away by the junta forces when he was preparing to plant crops in the rainy season.
Last year, Ko Min Lwin Oo's mother was arrested and released after a few days of interrogation.
The junta has also wrongfully arrested U Aung Phay, who is currently being held at Longlon town Police Station.
Comments