Ten villagers arrested and used as human shields in Dawei
HURFOM: According to local sources, junta forces entered villages in eastern Dawei and  arrested at least 10 villagers from 3 villages, then  used them as human shields yesterday.
For the last two days, 150 troops from the combined 406th and 409 Light Infantry Battalions (LIB) raided U Yin Kyi, Dar Thwe Kyauk and Ah Nya Pyar villages in the eastern region of Dawei and arrested about 10 villagers.
"At least 4 or 5 villagers are from the village of Dar Thwe Kyauk. They were taken away and forced to go ahead and act as guides. Also, they entered Ah Nya Pyar village, arrested 2 more, and then went down to U Yin Kyi village" said the locals.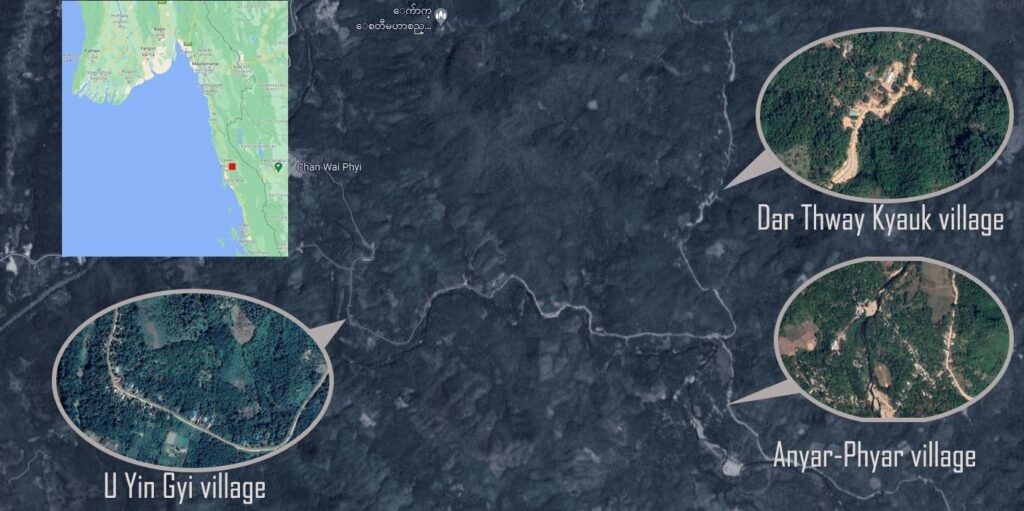 Residents stated that before entering the village, the troops opened fire at several points with heavy weapons. "The sound of gunfire and artillery started at 9 p.m. We heard around 10 gunshots and several explosions. Their forces consisted of around 150 junta soldiers, and they entered this site yesterday morning," said a 50-year-old villager from the area.
Pa Kari, Pa Khab and Tha Yat Ngok villages have repeatedly been raided by junta troops over the last 6 months, forcing an estimated 8000 local residents to flee.
These villages rely on farming, orchards, and plantations, and being forced to flee for extended periods is impacting villagers' livelihoods.
Comments