Junta's indiscriminate artillery fire kills an innocent child, injures two, forces more than 12,000 villagers from 9 villages to flee
HURFOM: The junta's indiscriminate firing into villages with artillery weapons persists in Nyaung Lay Pin District. According to the information received in the morning of May 20, 2023, the junta military's joint forces, Light Infantry Battalions numbers, 599, and 590, along with the 44th, and 84rth, Infantry  battalions opened fired more than 50 artillery shells  targeting Sa Wae and Kyung Taw villages in Mu Township, in Nyaung Lay Pin District, Karen State.
"Since the early morning of May 18, these collective forces have been shooting continuously from where they are stationed outside of the village. As of now a 14-year-old boy has died. A 47-year-old woman and an 18-year-old boy were injured by mortar shells," said a villager from Kyun Taw village who fled the village.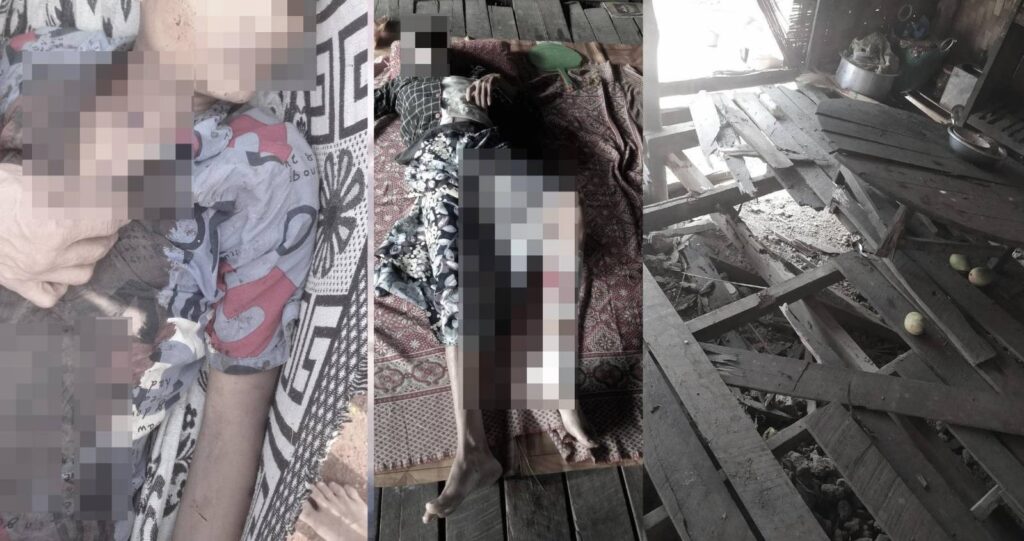 According to additional information received this morning, the deceased teenager was Min Ye Sat, 14, from Kyun Taw village, and the two other villagers, Mg Myint Myat, 18, and Ma Hla San, 47 were injured.
In addition to the casualties, many houses and livestock, including a monastery, were destroyed, confirmed by those fleeing the villages.
On May 18, 2023, at 8 am, the junta's forces fired 25 artillery shells at the villages of Sa Wae and Kyun Taw, and more than 10 shells were fired into the village of Nyaung Pintha.
After the villagers fled, junta troops entered the village.
The indiscriminate firing by junta forces, forced more than 12,000 people from 9 villages to flee for their lives. The affected villages include Sa Wai, Hnaung Kon, Taungsu, Kyun Taw, Nyaung Pin Saik, Myaung Yoo Kyi, Ywar Haung, Tet Kon and Nyaung Pintha. They are all located in Mu Township in Nyaung Lay Pin District.
According to local officials from KNU 3rd Brigade, food, supplies and accommodation assistance in new places is urgently needed for those who have been displaced.
Comments