Kyaikmayaw prison officials stealing money from family members of political prisoners
HURFOM: Prison officials from the Kyaikmayaw Central Prison have been wrongly demanding money from family members of the political prisoners.
Officials have been telling family members that the prisoners need money and that they should send certain amounts to the prison officials. When family members complied, prison officials did not transfer the full amounts to the political prisoners.
A political prisoner who was recently released from the Kyaikmayaw prison said if family members sent them 100,000 Kyat, prison officials took 30,000 Kyat.
"The corruption in the prison system is getting worse. If a prisoner doesn't want to do hard labor, he/she must pay the officials about two million Kyat. Political prisoners who can pay money are also abused by the prison officials," said the political prisoner.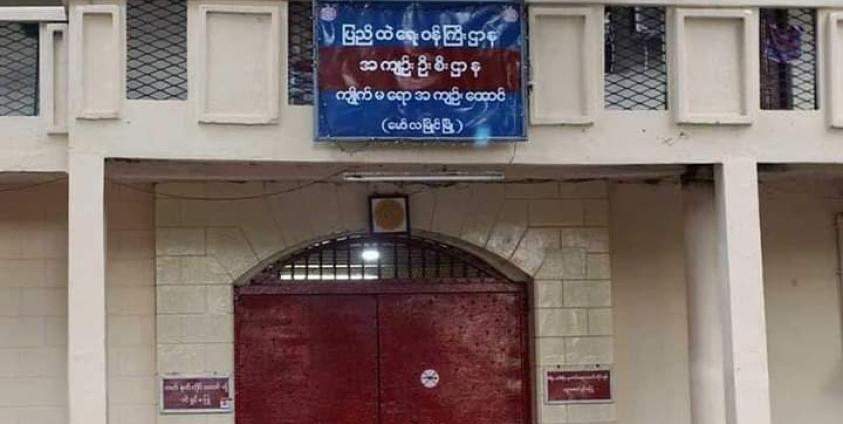 Political prisoners who were released from the Kyaikmayaw Prison said they requested money from the family members just once but the prison officials contacted their family members and dishonestly demanded ten times the amount of money originally requested.
"The political prisoners sentenced under Act #505 have been facing this problem," said another recently released political prisoner.
According to sources from within the prison, soldiers and prison authorities frequently beat political prisoners without any reason.
"If the prisoners demand something from the authorities, the soldiers enter the prison and beat the prisoners. Then, they send them to the interrogation center in the prison. They go missing for the next two days. When family members ask prison officials about their whereabouts, there is no concrete answer. About ten political prisoners are currently missing from the Kyaikmayaw Prison," said a political prisoner.
The Kyaikmayaw Central Prison has more than 200 male political prisoners and 90 female political prisoners.
Comments