Junta detains two young women at interrogation center: No contact possible
HURFOM: On March 9, 2023, the military junta arrested two young women near Ka Lane Ong Town, Yebyu Township, Dawei District, in the Tenasserim Division, and sent them to the local interrogation center.
17-year-old Ma Kay Thi Thi Lin from Zin Bar village and 18-year-old Ma Thet Myat Noe from Kyauk Shut (Nwe Le) village went to Ka Lane Ong Town by motorbike to buy mobile phones. They were arrested by Burmese soldiers near a bridge on their way back.
Local residents told HURFOM that, since the women were arrested there has been no contact with them.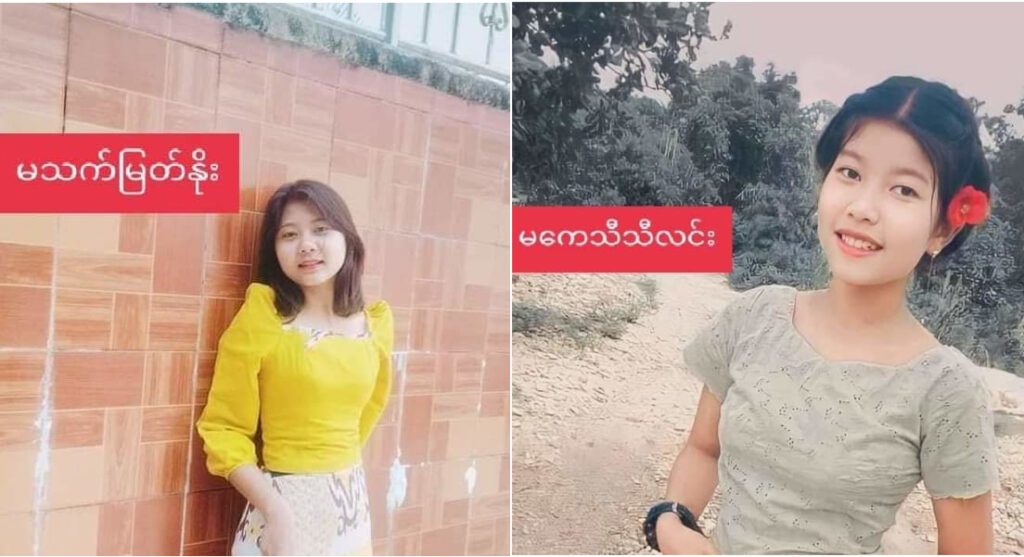 "The two arrested girls are just ordinary civilians. Their families don't have any contact with (political or revolutionary groups). Some villagers said Ma Thet Myat Noe's boyfriend may be a member of the People Defense Forces (PDF) and the junta is using that unproven allegation as the basis for the arrest," said a Ka Lane Ong resident.
According to local sources, the women were first detained at the Ka Lane Ong Police Station and then transferred to the interrogation center at the 410th Light Infantry Battalion (LIB) on March 10, 2023.
Comments