Curfew and martial law forces villagers to abandon their plantations
HURFOM: The military junta imposed martial law in Ye Township, Mon State on February 2, 2023 followed by the Township General Administration Department declaring  a curfew, banning villagers from going outside from 6 pm to 6 am.
As a result, rubber plantation workers are either unable to go to work at their plantations, or are stranded there until the daily curfew period ends.
"No one dares go out for work at night. I can go to our plantation only after 6 am. But the rubber plants don't produce latex after sunrise," said one plantation worker.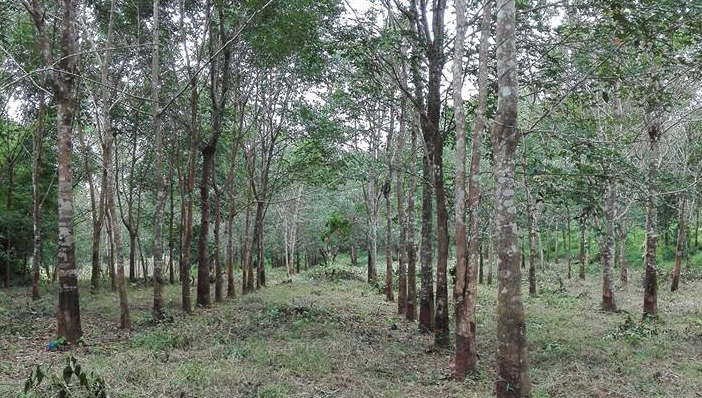 In some villages in the Phar Lane region, the village Administration team patrols the communities and announces that everyone is not allowed to go outside after 6 pm.
"My plantation is far from my home. They've increased the period of curfew so that I have to stay at my plantation as I can't go back home in time. My neighboring plantation owners never come to their plantation since the curfew has been issued. They've just abandoned their plantations," said a plantation owner.
Rubber has a good price at the moment in Mon State. A pound of rubber slices ranges in price from 1,200 to 1,500 Kyat.
"Because no one dares go out at night, we have to abandon our plantation. We've hired workers and they've refused to go work at night," said a rubber plantation owner from Hnee Hnu village, Ye Township.
Comments