Use of landmines re-emerge in Mon State
HURFOM: The use of landmines had stopped since 2020, but in early 2023, two years after the coup, a landmine explosion happened again in Mon State.
According to a local source, at least 10 innocent civilians have been injured by landmine explosions within two years of the coup.
In 2020, landmine explosions occurred frequently in the Kyaung Shar Kwin area, Yebyu Township, Tenasserim Division. The area is mostly inhabited by Mon people and about 20 villagers were injured by landmine explosions.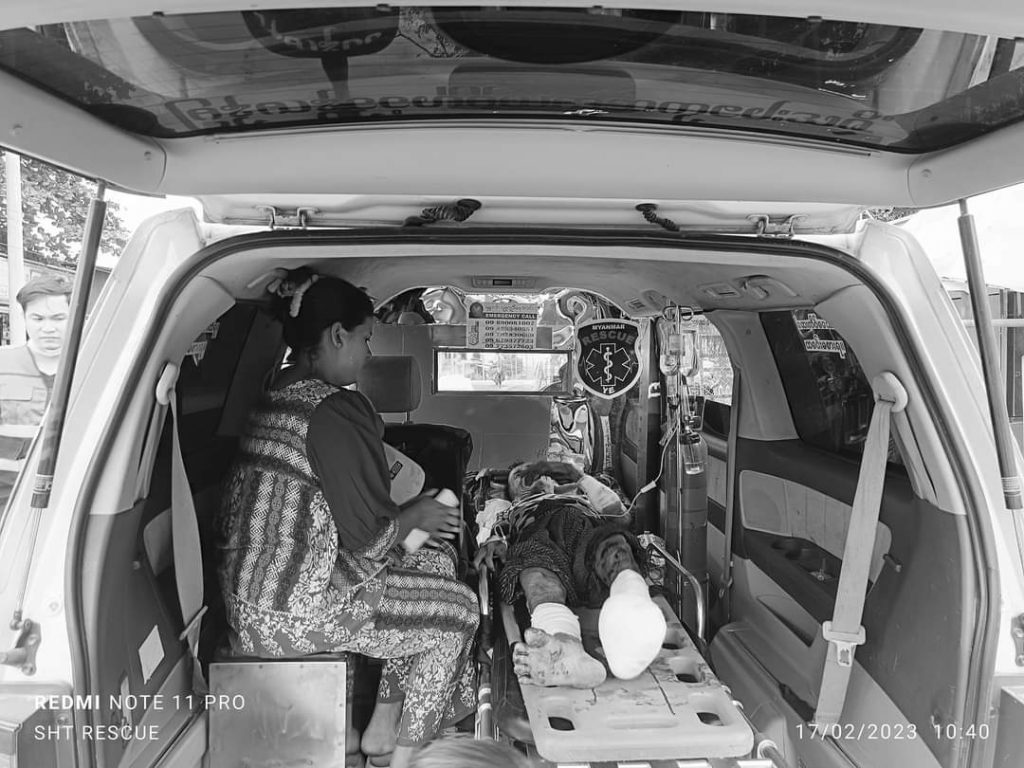 Kyaung Shar Kwin is the area controlled by the New Mon State Party (NMSP) and the Karen National Union (KNU). Most of the landmine victims were innocent plantation workers.
After the coup, a landmine explosion began to occur in Northern Ye Township, Mon State in early 2023. According to data collected by HURFOM, four plantation workers were injured by landmine explosions over a 20-day period between January 28 and February 18, 2023.
Two men lost their legs while another two were injured by landmine explosions near the Rope Bridge at Bale Ka Hwelve village, Lamine Town, Ye Township, in Mon State.
"The military junta has established their bases near Bale Ka Hwelve Rope Bridge and the People Defense Forces are also active in the area. The local villagers have to use that route to go to their plantations and other villages," said a Maw Ka Nin villager.
No one has taken responsibility for the placement of the landmines, and there has been no justice for the landmine victims.
"Most villagers thought the landmines were planted by the military junta. Landmine explosions started to take place in our area only after the coup. Now, no one typically goes to their plantations," said a Bale Ka Hwelve villager.
However, some villagers have no choice because they must work.
According to a report by UNICEF Myanmar, there have been 390 landmine victims in Burma in 2022 and 34% were children.
Comments