Junta's voter list will not be accurate due to corruption
HURFOM: The military junta launched a coup in February 2020 denying the results of the 2020 election, by dubiously claiming there were major mistakes with the voter list.
The junta is now planning to hold an election in 2023 and the Union Election Commission (UEC), which is controlled by the military, has been collecting names for a new voters' list via the General Administration Department (GAD).
According to sources within the GAD, there is little confidence a new voters list will be accurate, because of corruption within the Immigration Department who have been tasked to make the national registration cards (NRC or ID card) and a household list of voters.
"It has been a long time since they've checked to see if the people in the constituency and the people on the household list are the same. Many have different household lists and many don't live in the township they are registered to vote in. Some names hold two or three different ID cards. If corruption (in making ID cards and household lists) can't be eliminated, the voter list won't be accurate," said a source who is close to the township GAD.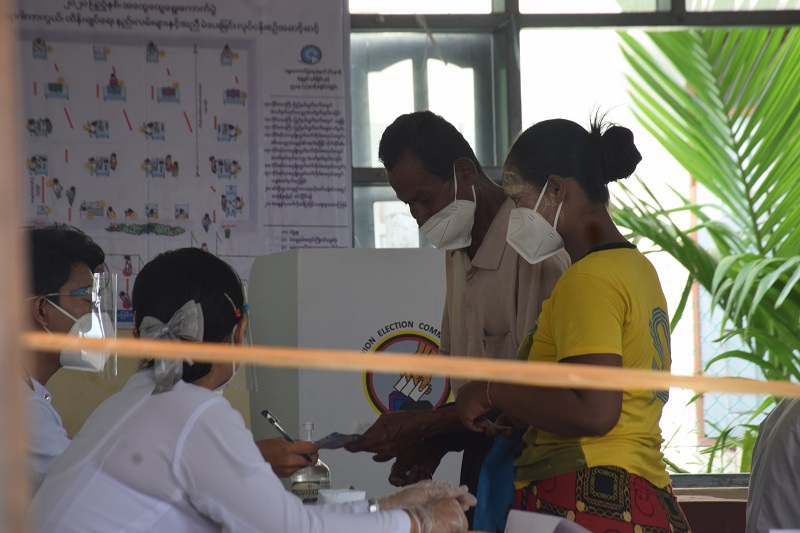 The junta has also said they would use a proportional representation (PR) system in the 2023 election but have not released the exact date of the coming election.
"No one knows if the election will happen or not. But the junta has increased their momentum in preparing voter lists and is discussing issues with various government departments. So they will surely hold an election," commented a politician in Mawlamyine, Mon State.
Comments