Betel nut farmers face tough times as prices drop
HURFOM: Since October of this year, betel nut buyers in Mon State have been able to buy dry betel nuts from farmers for approximately 3,000 Kyat per Peittha (1.63 kg) but  it is difficult to sell the products at that low price.
Early this year, there was a huge buy of juvenile/young betel nut from China, meanwhile local betel nut farmers had harvested a small crop. As a result a Peittha of betel nut was priced at 6,000 Kyat in June, 2022. However by September the price dropped to about 3,300 Kyat per Peittha.
Price fluctuations extended into last year.
"Last year, a Peittha of dry old betel nut was priced at 10,000 Kyat and dry new betel nut was priced at about 7,000 Kyat. We got a good price at the beginning of this year but now money from selling betel nuts just barely covered the cost to produce the crop," said one betel nut farmer.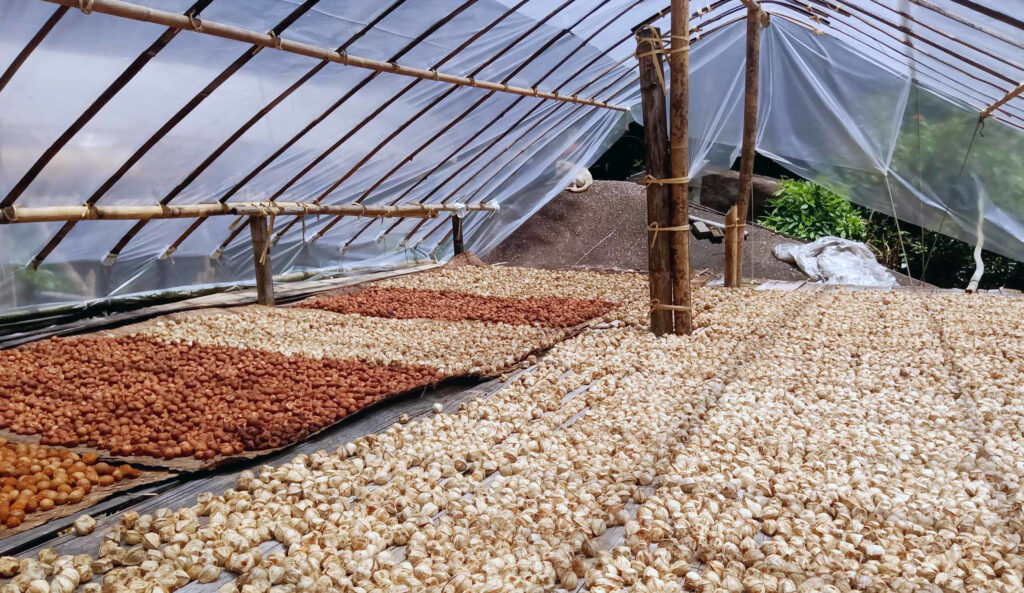 In addition to the price hardship, the price of gasoline and fertilizer has risen sharply, and betel nut farmers had to invest more money in their plantations. Now with the significant price drop after the harvest season, farmers are facing financial difficulties.
"I can't use fertilizer in my plantation this year. The labor fee is also high. But we are not getting a fair price for the betel nut," said a plantation owner from Ye Township.
Comments