Rumors of another attack on police station cause worry
HURFOM: A week after the Taung Kalay Police Station, Kyaikmayaw Township, Mon State was attacked, occupied and destroyed by the Karen National Liberation Army (KNLA) and the People's Defense Force (PDF), a rumor is now circulating that another attack may occur. This time the target  could be the Kyaikmayaw Township Police Station.
"We've started hearing the rumor on November 23. After that, we dare not go to our plantation. The rubber plantation workers witnessed aircraft flying in the sky. We don't even go outside after 8 pm," said a villager from Mya Gone village which is located near the Kyaikmayaw Township Police Station.
Burmese soldiers have entered villages near the Kyaikmayaw Police Station using military vehicles and are conducting frequent inquiries, reported one villager.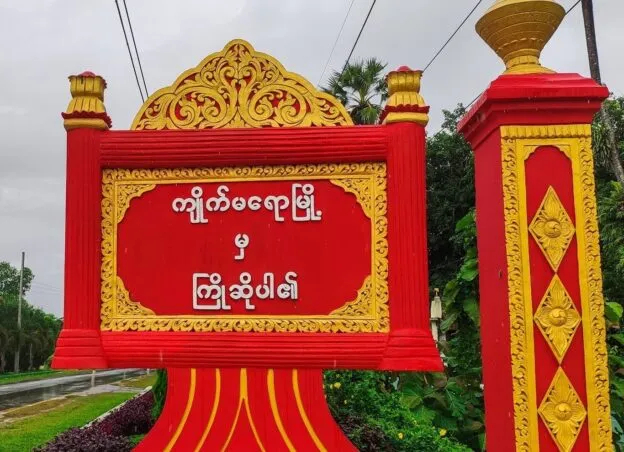 "As the rumor broke out, no one can guarantee that there will be no armed clash. Now, I dare not go to my plantation," said another villager.
On November 24, 2022, the KNLA and the PDF requested villagers from Kha Lae – Da Gon Die, Nan Tie Tun and the Hpar Ta Lae villages of Kyarinnseikyi Township to move out due to the possibility of armed clashes.
"They requested villagers move to Win Yaw Saint Kyi and Lie Ka Ne. They also requested travelers to use the route near Phar Pya village. No one can use the Kyaikmayaw route. Now, the KNLA and the PDF have taken control of Kha Lae – Da Done Die, Taung De and Nan Tie Tun villages, Kyarinnseikyi Township," said a wood trader from Kyarinnseikyi Township, Karen State.
Comments