Junta kills individual for failure to stop at Chaung Hna Khwa Bridge Gate checkpoint
HURFOM: On November 12, 2022, the Karen National Liberation Army (KNLA) and the People's Defense Forces (PDF) jointly attacked, occupied and destroyed the police station in Chaung Hna Khwa village, located in Kyaikmayaw Township, Mon State.
The military junta immediately banned use of the Chaung Hna Bridge leading into the village. However, the next day, November 13, the junta allowed people to use the bridge again.
In the interim the junta had tightened their security at the bridge gate, and shot someone who failed to stop at the checkpoint.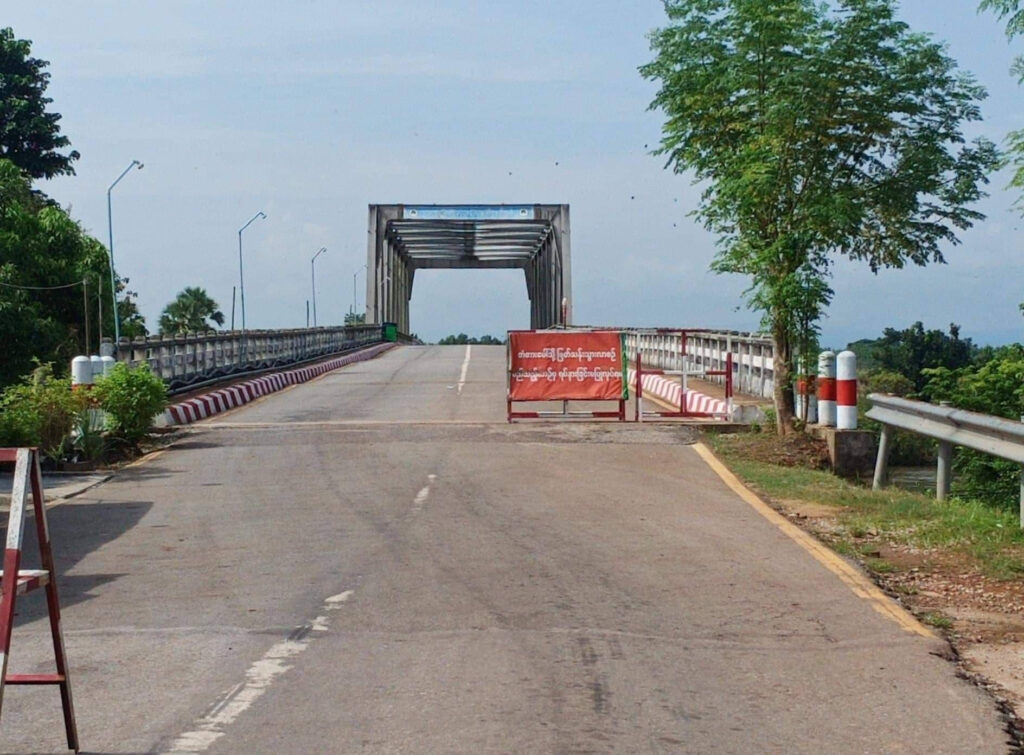 "Yesterday, (the security guards) at the bridge ordered a villager to stop, but he failed to do so. Then they shot and killed him. A young man coming back to the village saw the incident and tried to turn around. The military also threatened this villager," said a local resident.
After the November-12 attack, the military junta launched 13 air assaults with two military aircraft that injured a monk and another villager. Then, more than 500 villagers fled from their homes.
"Now, four fifths of the village have left. They fled to Kyarinnseikyi, Kyauk Kwel, Ngar Pyay Ma and Mudon. Chaung Hna Khwa village is now a black area," said a local source.
The military junta has threatened they will burn down the village if there is another attack on their military base.
Comments