Junta's artillery attack injures an adult and a child in Khaw Zar
HURFOM: On November 4, 2022, an armed clash between local battalion LIB #31 and an unknown armed group took place at Myo Hong Ward, Khaw Zar Town, Ye Township, Mon State.
The military randomly shot heavy weapons into residential areas and one artillery shell injured a 63-year-old man and a ten-year-old child.
"The adult suffered injuries to his abdomen and the child sustained minor injuries that were treated at home. " said a local resident familiar with the incident.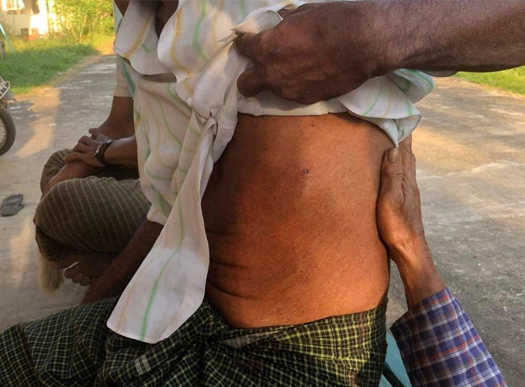 The Khaw Zar Myo Hong Rescue Team sent the injured adult to the Ye General Hospital but he was later transferred to the Mawlamyine General Hospital as he needed surgery.
"Every night from 6 pm to 12 pm, we hear the sounds of small arms gunfire and heavy weapons being used by the battalion. As soon as the villagers hear gunfire, they run and hide under their houses. It looked like those injured people didn't have enough time to get under their house," said a woman from Khaw Zar.
In October, the local battalion LIB #31 also launched bomb attacks twice outside Khaw Zar Town to threaten villagers.
Comments