KNU Travel ban makes life for locals harder
HURFOM: The Karen National Union (KNU) has banned the use of road between Ah Bit, Mudon
Township, Mon State and Kha Lae/Da Gon Die villages, Kyarinnseikyi Township, in Karen State.
The KNU's Nyein Chan Myine Check-point which is based near the Pu Lane village, Kyarinnseikyi Township, Karen State has imposed the road ban and local villagers report the ban has created many interruptions to their daily activities.
"We must use this road to go to our plantation. Now, the road is closed so we have challenges going to our plantation. Now, it's the time to do cleaning and fertilizing on our plantation. But we can't get there, as a result a lot of bushes will grow. (The KNU) knows that we're (genuine) farmers, they should allow us go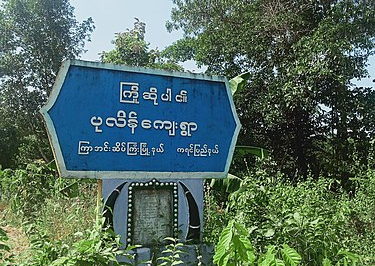 to the plantation," said a plantation owner from Hnee Pa Daw village, Mudon Township.
The road between these villages is essential for local trade to both Mudon and Kyarinnseikyi Townships. Locals also rely on the use of the road to transport emergency patients to the Mawlamyine General Hospital.
The KNU road ban is creating negative impacts on economics, health, education and social issues.
"I've used this road to visit my child who is attending school in Wing Ga Bar (Wang Ha Poe) village. Now, I have difficulty as the Karen have closed the road," said one parent from Thanbyuzayat Township.
On June 14, at the checkpoint, the KNU arrested more than 60 plantation workers/owners and demanded 300,000 Kyat per person and another 300,000Kyat per motorbike for their release.
Since April 23, there have been very frequent armed clashes between the KNU and the Burmese army in Kha Lae/Da Gon Die region. Both parties have tightened the
security.
Comments