Ethnic languages must be "major subjects" in government schools to show seriousness, say critics
HURFOM: The Mon, Karen and Pa'O languages can be taught in government schools in Mon State but these subjects are defined as "minor subjects".  This means there is no examination required  to advance to the next grade level.
Members of the Mon Literature and Culture committee are critical of this decision, arguing that ethnic subject matter in the school system should be viewed with more seriousness.
"Teaching/learning ethnic languages in government schools are being seen as frivolous. Yes, ethnic subjects are allowed into the government school system but students do not need to take ethnic-language exams. This sends the message that learning ethnic languages is optional. So I think (the authorities) don't really appreciate ethnic affairs," said the committee member.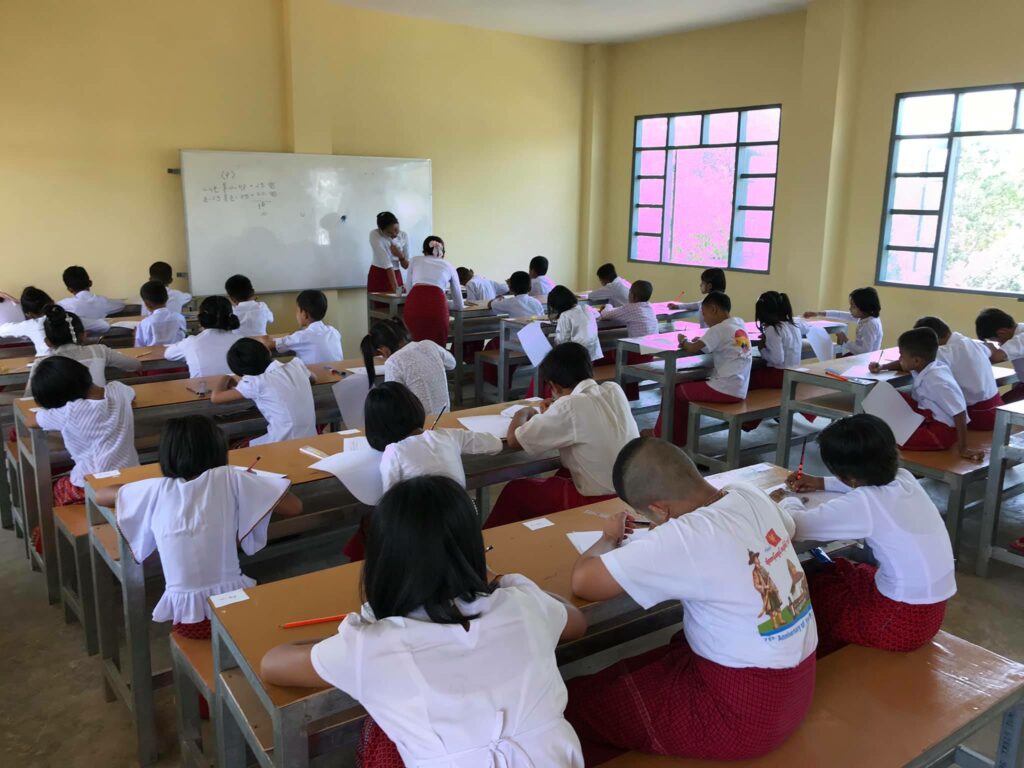 The Mon State Minister for Ethnic Affairs released a statement on June 9 that some ethnic literature and culture committees must send a list of government schools that would like to teach ethnic languages in the 2022-23 academic year. Such lists must be sent to the Office of Ethnic Affairs Minister by June 23.
"The government schools are not paying full attention to ethnic languages. As ethnic languages have been excluded from grade promotion, some villages don't want to learn ethnic languages. That's a problem. The Ministry of Education has also given superficial instructions (related to teaching/learning ethnic languages in government schools). It's meaningless that learning ethnic languages is optional. There should be a policy that schools in Mon State teach the Mon language and schools in Karen State must teach the Karen language. Then students must take ethnic-language exams for grade promotion," continued the committee member.
The inclusion of ethnic languages in government schools began during the presidency of U Thein Sein. However, the project has never become successful, say critics because ethnic languages were defined as "minor subjects".
In the 2021-22 academic year, there were 270 government schools offering instruction in the Mon language. 273 government schools offered Karen language instruction, and 30 government schools offered Pa'O language instruction in Mon State.
Ethnic languages education in government schools is part of the responsibilities of the Ministry of Education and the Ministry of Ethnic Affairs. Language Teachers (LT) and Teaching Assistants (TA) are appointed to deliver the educational services.
Mon State has approximately 1,200 ethnic language teachers (LT and LA), and 500 of them are Mon language teachers.
Comments