Authority's conduct regular night searches for PDF members and CDM activists, fueling community worries
HURFOM: Local authorities in the big cities of Mon state have been conducting night searches with the hopes of  catching the members of People Defense Force (PDF) and those involved with the  Civil Disobedience Movement (CDM).
Local people are increasingly worried about the authorities making false arrests.
"Night searches were rarely done before. But now, they(the authorities) check nearly every night, especially in Mawlamyine, Thanbyuzayat and Ye cities," said one Mawlamyine resident.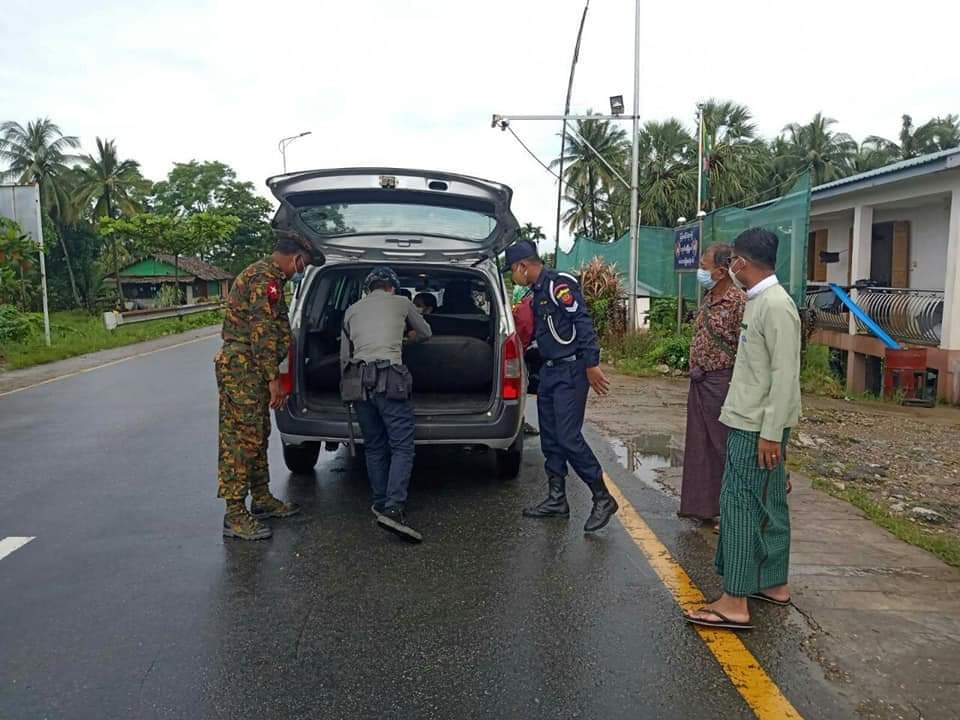 Night searches are conducted by police and soldiers working together. If they find a suspect, they arrest him/her at once, and they also check people's mobile phones for incriminating evidence.
"If they suspect someone, they arrest him/her at once and there are lots of complications after the arrest. They are targeting the PDF and the CDM — but everyone should be cautious at night," said another Mawlamyine resident.
Some members of the village General Administration Department (GAD) confirmed to HURFOM that senior level authorities had ordered soldiers and police to shoot those who refused to stop and submit to a search.
Last month, a family from Rangoon was stopped by the security forces at a checkpoint in Ye. They failed to stop immediately and security forces opened fire. The driver's wife was shot dead.
Comments