Use of Kratom leaves on the rise in NMSP controlled area
HURFOM: According to an official from the Drug Control Department of the Thaton District New Mon State Party (NMSP), the use of drugs and Kratom leaves has increased dramatically.
Previously, only the use of methamphetamine(WY) was found in the area but now, Kratom leaves are widely available. The leaves are boiled and used as a drug in nearly all villages.
"Previously, there was only the use of the WY tablet. There was no Kratom leaf. Now, it's different. Nearly all young people are using Kratom leaves. When a drug arrest takes place now, Kratom leaves are always included," said the official.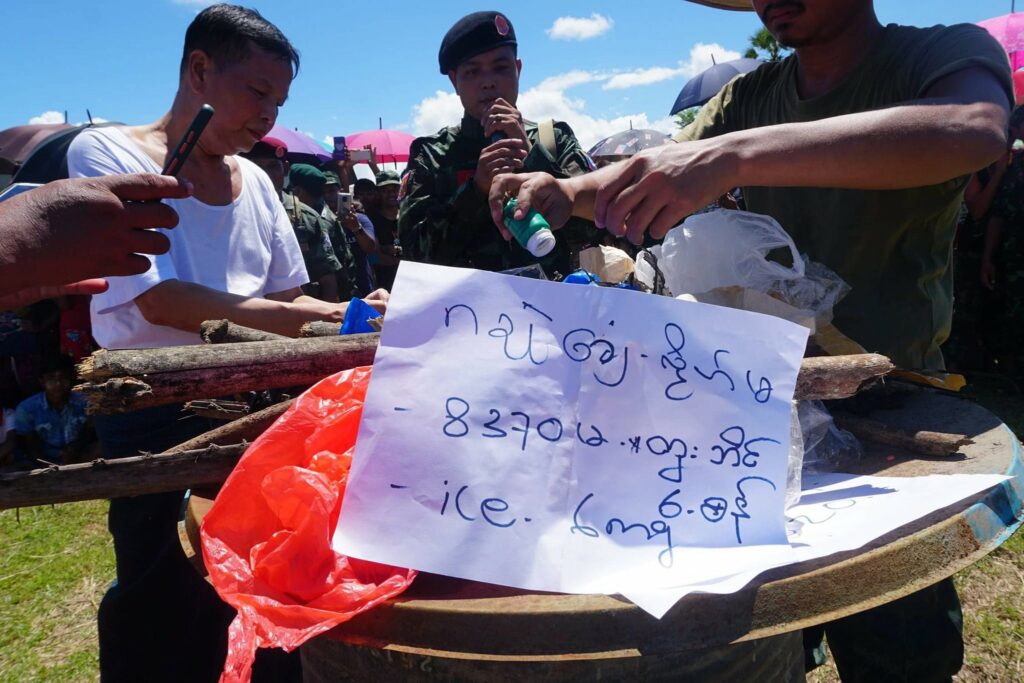 According to locals, there are armed groups in the NMSP controlled Kawkarate, Kyaikmayaw and Hpa-An Townships who surrendered to the Burmese army, and they operate a drug trade business. While armed groups openly operate a drug trade as a big business, the local police department and military forces have neglected this abuse.
"We have arrested the members of the armed groups. The drug has come from them. They also sell Kratom leaves. Ordinary villagers do not have the courage to do this," said the official.
The NMSP has arrested many drug dealers. Increasingly parents are reporting their own children to the authorities as they are unable to control their children's drug habits.
WY tablets have increased in price during the pandemic and Kratom leaves have emerged as a low cost substitute, which accounts for their rise in usage.
"Kratom leaves are farmed here and their use in the drug trade has rapidly increased. When arresting the drug users and dealers, there is danger but we have no alternative," said the official.
Comments