Police officer attempts to persuade social workers to join the police force
HURFOM: On December 15, 2021, the Ye Township General Administration Chief called all social and emergency rescue groups to a meeting to discuss the licensing of ambulances used by their groups.
During the meeting, a Township police officer suddenly began to speak about an unrelated issue, namely that members of these groups should seek to become police officers, due to a shortage of staffing.
"I think he (the police officer) is the highest rank in the township. He said Ye Township doesn't have enough police forces — yet it has 150 staff. He continued saying you do not need a high education to join the police; just passing 9th standard is enough. Then, one can be on the police force after their approval," said a social worker attending the meeting.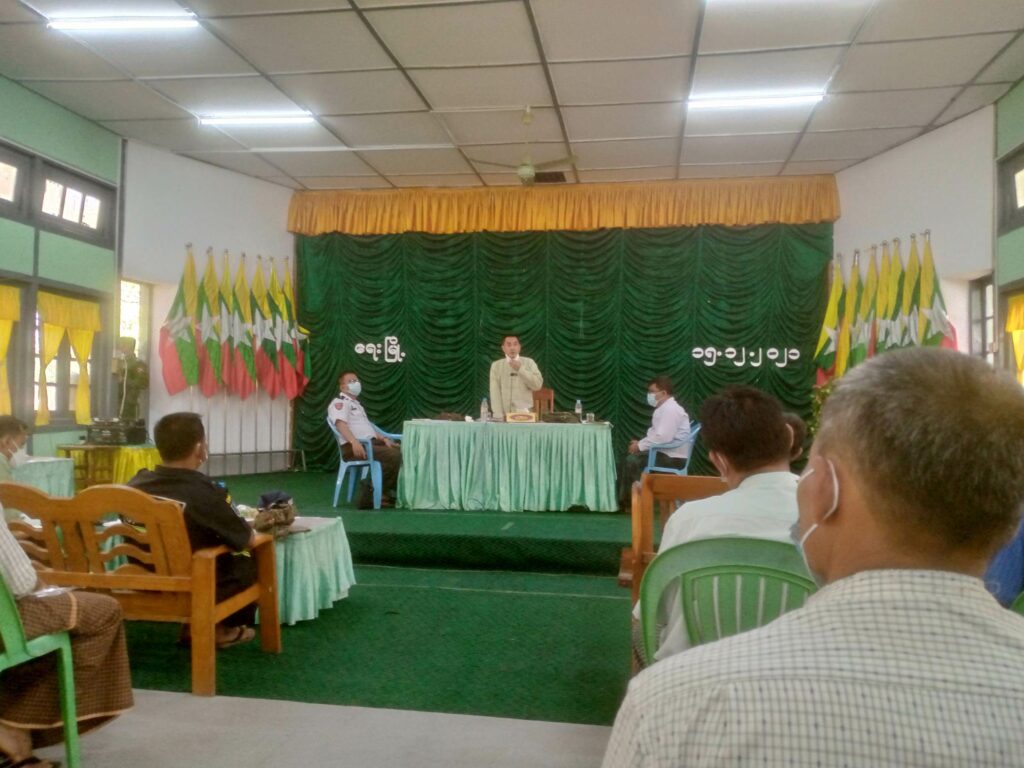 The police officer said after a 4-month training program followed by the approval of the Township Police Captain, an applicant is qualified to become a police member.
"They have fewer police members now because they have to distribute them to many check-points and villages. That means just three or four police are located in any one check-point or village. Now, the situation is unstable and they are in crisis. That's why they want to collect more members," said another social worker.
On person in attendance was interested in joining the police force.
This has not been the only incident of recruitment. Village Administrators in Mudon Township, Mon State were pressured to recruit new members for local militia groups.
Comments