Military junta introduces new rules on charity/rescue teams, limiting their ability to provide community services
HURFOM: Charity and rescue teams in Mon State are being pressured by the military junta to submit registrations for their organizations and not to use vehicles without a license.  As a result most groups based in wards and villages will have to stop their activities. There are approximately 400 emergency/charity/rescue teams in Mon State.
"There is no instruction letter yet but the Township Administrators called us and verbally gave us the information. Most rescue teams have to use unlicensed vehicles. If they aren't allowed to do so, it is difficult to operate. It is not only the vehicle issue but there is also a registration problem. If a rescue team doesn't have a registration, they will be dissolved — most of the ward/village base groups will have to stop their activities," said Bo Bo Win, the chair of Mawlamyine Emergency Rescue Team.
If someone uses vehicles, he/she will be charged under the Import/Export Law Act #8, which pertains to vehicles, and can face one-year imprisonment.
"I don't know the military junta's opinion on charity groups. If there are lots of prohibitions, small groups will have to stop their activities. Only the large groups that have a registration can survive," said a social worker from Mawlamyine.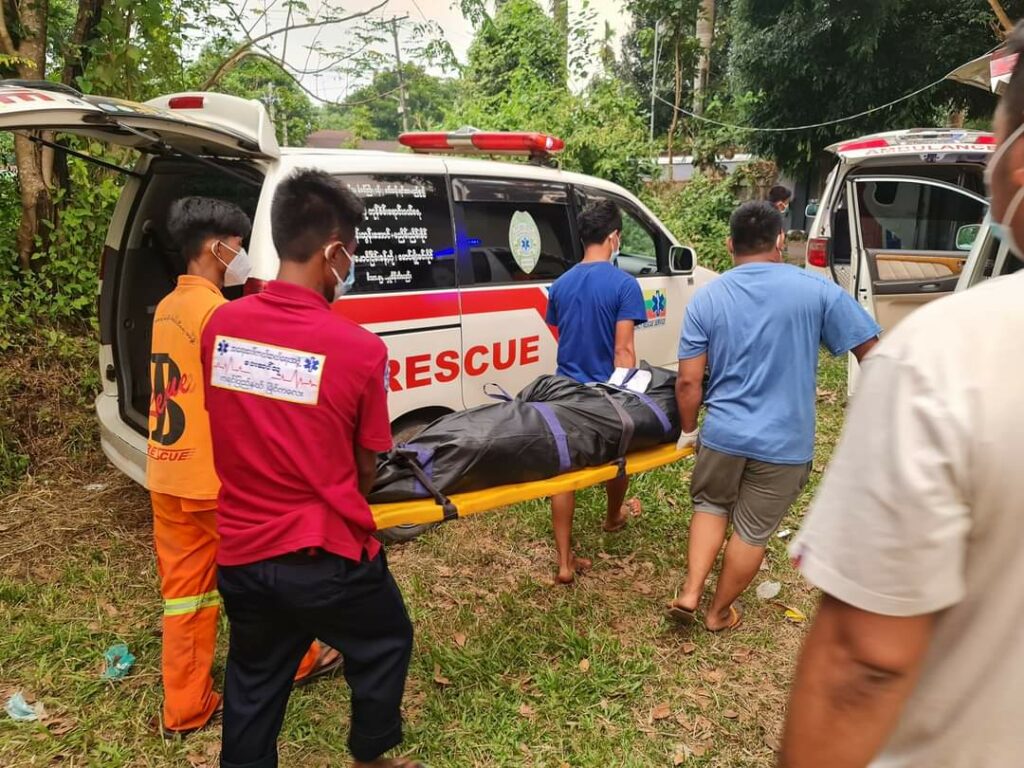 The charity/rescue groups are non-profit organizations and even prior to the coup, endured many operating challenges.
"Our group only uses registered vehicles and the organization also has the registration so that I don't have any worry. But other organizations have limited monetary support so they have to use unlicensed vehicles. I'm worried about them. said an official from the Paung Township Social and Rescue Team.
Some people believe the military junta is introducing these new rules to limit the delivery of community services.
"I think the military junta is putting pressure on the rescue teams. They are ones who pick up COVID-19 positive patients and bring them to hospitals. If there is a motorbike/car accident, just phone them and they'll arrive in time. If the rescue teams have to stop their activities, it will be like it was during the era of the military government — then no one can touch victims of accidents until after the arrival of the police," said a Mawlamyine resident.
Comments