Military junta issues new rules for motorcycles in response to PDF attacks: Locals view orders as ridiculous
HURFOM: The People Defense Forces sometimes use motorbikes when attacking military forces. In response the junta has issued a new order in an attempt to counter the PDF attacks.
As of November it is not allowed for two men to ride a motorcycle or for a woman to be the driver and a man to occupy the pillion (passenger) seat.
"They've checked day and night in some wards. If they find two men riding a motorbike, they stop and check them," said a Mawlamyine resident.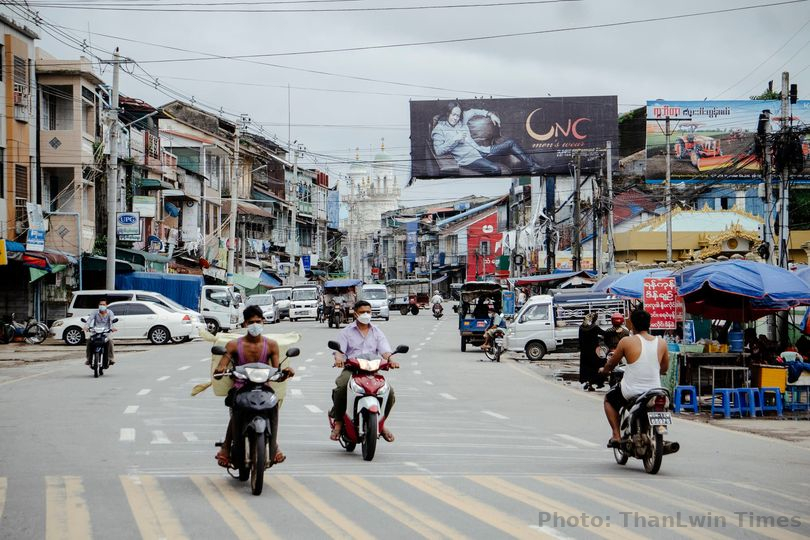 The military junta announced that November 16 and 17 are days for educating people about the new rules for riding motorbikes but after that, they will shoot motorbike passengers who breach their order.
At some checkpoints in Mon State, the junta's security forces do not allow motorbike passengers to wear masks and helmets. They are also banned from wearing caps and black sunglasses.
"They issued an order not to wear masks, caps and black sunglasses. They said people who didn't follow their order will be punished by the law. We've heard that people who wore helmets and masks while riding motorbikes were fined," said a Mawlamyine resident.
Local people feel these new orders are ridiculous and limit their freedom of movement.
"We have to wear masks to protect us against COVID-19, but now the junta has ordered us not to wear masks, or helmets and they ban two men from riding a motorbike. When passing through their checkpoints, they ask if we have "going outside" cards or where we come from or where we go to. Now, we daren't bring our mobile phones when going outside. We daren't bring anything. We're crossing our fingers while passing through their checkpoints," said a local from Thanbyuzayat Township.
The Mawlamyine General Administration Department released a special order to conduct rigorous checks if two men are seen to be riding a motorbike, and after November 19, people will be punished and fined if they violate the new orders.
"They've checked day and night. They stop motorbikes at the entrance of the towns and order passengers to open their tool boxes. They also ask where you come from and where you are going. I think this is just a threat to the people," said a young person from Mawlamyine.
A source close to security forces of the military junta, told HURFOM that individuals operating the checkpoints often threaten and extort people in order to make extra money.
Comments