Market for elephant foot yam collapses with massive price drop
HURFOM: The market price of elephant foot yam,  which accounted for significant income earnings  for the local people in Southern Ye Township, Mon State, has dropped in half.
This price collapse has left local villagers with significant financial losses and is contributing to severe unemployment.
Typically, Southern Ye markets are crowded with villagers selling their harvest of elephant foot yam, but not this year.
"Last year this time, the roads were full with those who harvest elephant foot yam. This year, the price went down and no one has harvested any. As there is no trade, — the market of elephant foot yam has collapsed," said Nai Ba, a trader in Southern Ye.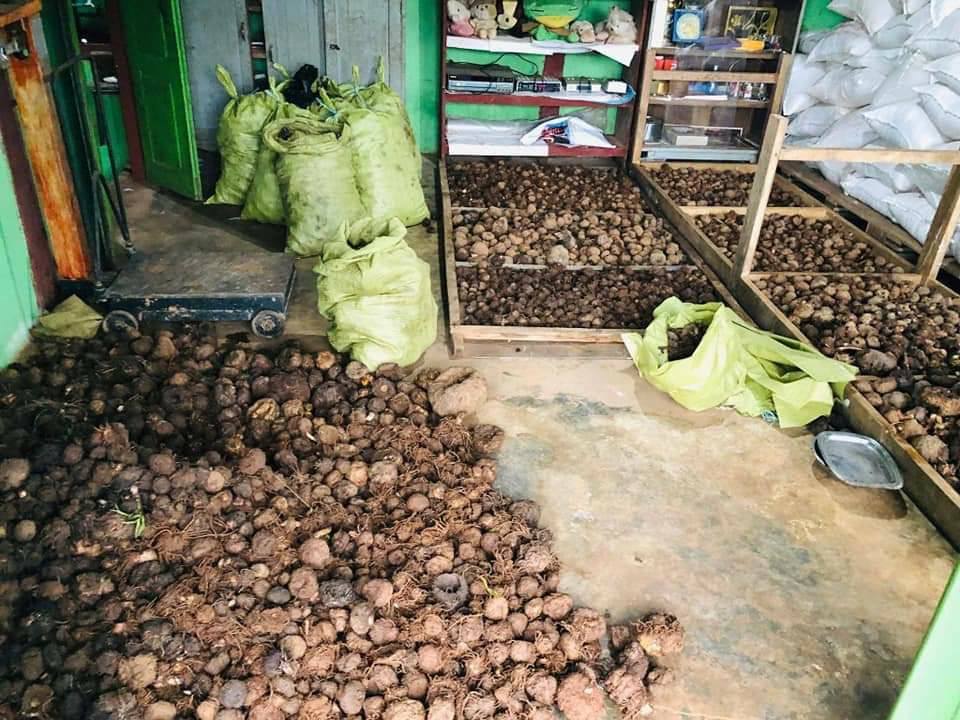 During the last four years, the market for elephant foot yam had grown in Ye Township bringing business opportunities for the local people. The yam can be dug out of the ground where it grows naturally in the forest, and some villagers also plant and harvest the yam on their farms.
1.63 kgs of elephant foot yam was priced at more than 2,000 Kyat last year. With such market prices, villagers began to grow and harvest the crop in Northern Ye Township as well.
"People knew that elephant foot yam made money quickly and it can be done as a sustainable business so some people invested hundreds of millions. But it is a total loss this year. No one wants to do elephant foot yam business," said Nai Gua, a local from Southern Ye.
This year, 1.63 kgs of elephant foot yam was priced at about 1,000 Kayt.
Comments