Military junta's check points extorting money from villagers
HURFOM: Military's junta check points based at the entrance and exits of cities have been extorting money from travellers, according to a villager with first hand experience.
"I go to the rubber plantation every morning and evening and I always pass the gate. But one day, they stopped me and asked for my motorbike license. We've never had a motorbike license for when we go to the rubber plantation. Only after giving them 5,000 Kyat, did they let me go," said a rubber plantation worker who passed through the Mudon-Thanbyuzayat Check Point.
Security forces of the military junta had been checking for explosive materials and suspected persons and they typically never checked motorbikes, motorcars or asked for driving licenses.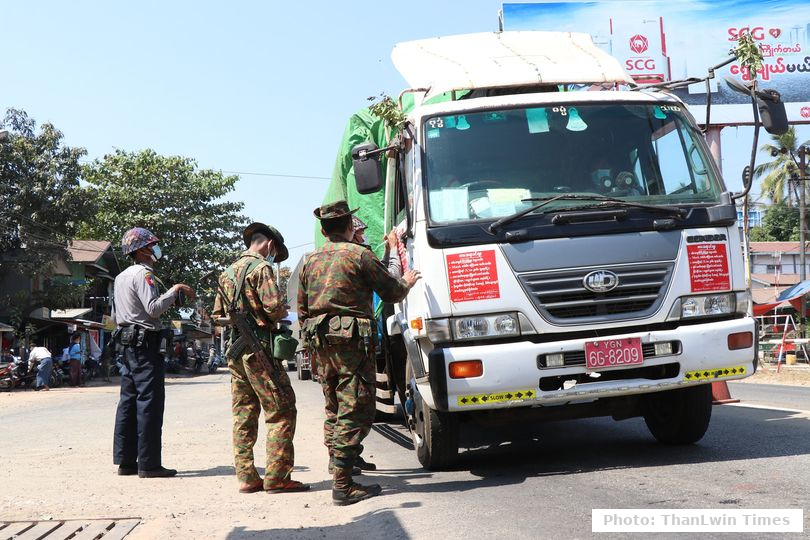 "The upper authority didn't send any instruction to check driving licenses but the Burmese soldiers at the checkpoints want to make extra money and are extorting villagers," said a person close to a security force operation at Kwan Hlar village, Mudon Township.
The military security forces have also threatened local rubber plantation workers who must travel home late in the evening. These workers often face extortion efforts.
"One of my friends was coming back from the rubber plantation in the late evening. The security forces stopped him and seized his motorbike without any reason. He had to call the Village Administrator to make an explanation. After that, he got his motorbike back, but he had to pay around 100,000 Kyat," said a plantation owner.
Comments