Security forces kill villager in Ye Township
HURFOM: On September 28, 2021, a villager was killed by security forces at about 7pm at the Ye-Chaung Taung checkpoint in Ye Township, Mon State. The security forces said the villager refused to be checked and ran away,  so they shot him.
The victim, a 27-year-old male, named Ye Naing Oo lived in Ward #2, Khaw Zar Town, Ye Township. He had just returned from Thailand and was unaware of the new rules.
The victim's family said he was going out to buy betel nut and left the house at about 9 am.
"My younger brother didn't have a good mental condition. He didn't come back home, and my mother thought he might have gone to visit his friends. At 7:15 pm, the Khaw Zar Police Station phoned us. I thought they found our brother and were informing us. But they said they shot our brother because he refused to follow orders at the checkpoint and tried to run away," said the elder sister of the victim.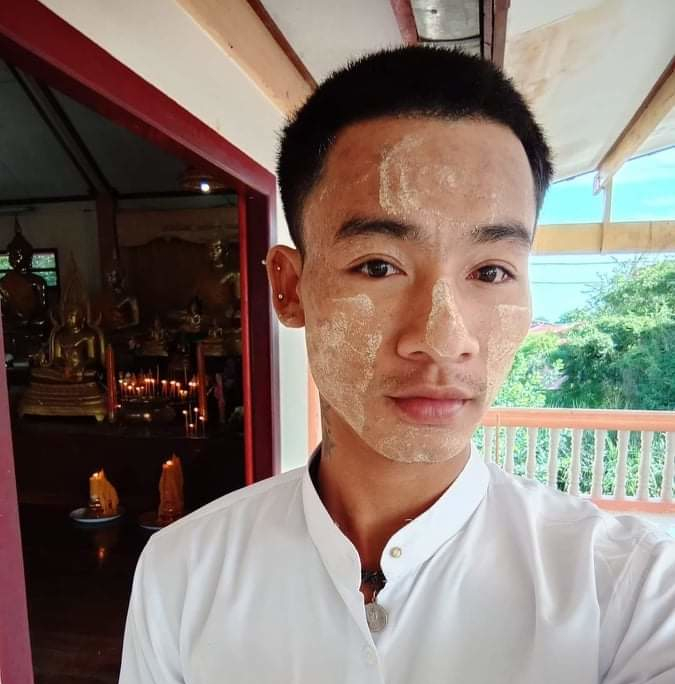 The victim's family said the military junta had announced that a father and son rode a motorbike towards the checkpoint and refused to follow orders. The security forces then shot the young man five times as he was fleeing.
"Now, it looks like we have to accept whatever they (the police and the soldiers) say. You can ask everyone in this town. My brother had a clear and good profile. Even if they had to shoot, they should [try for non-lethal shots]. But they shot my brother to death. During these days, we find that innocent people are killed," moaned the sister.
The victim's family did not want to file a report regarding Ye Naing Oo's death, but they want the military junta to return his body so they can hold a funeral procession for their beloved one.
"The situation isn't like before in Ye. We have to be very cautious when going outside at night. We have to be careful even when we go to our plantation or go to another village. The victim arrived back home from Thailand, and had been here for just for two days so he wasn't aware of this situation. During these days, people are shot to death without any reason," said a Ye resident.
The situation continues to be volatile. A Ye resident told HURFOM that after an explosion occurred at Ye Police Station, villagers have to be very cautious to go outside at night or to go to their workplace.
Comments