Junta to organize local militia to serve as reserve military force
HURFOM: The military junta has been in a security crisis since the coup, and  now are making plans to reinforce their ranks with local militia groups.
The military has been negotiating with village/ward administrators to upgrade local militia groups. Last month the junta attempted to persuade people to join local militia, but no one was willing to join. This led to a second attempt to pressure village Administrators to aid with recruitment efforts.
According to sources close to the village/ward Administration Department, the junta developed plans to reorganize the local militia in townships and villages after the National Unity Government (NUG) announced the start of the people's armed revolution.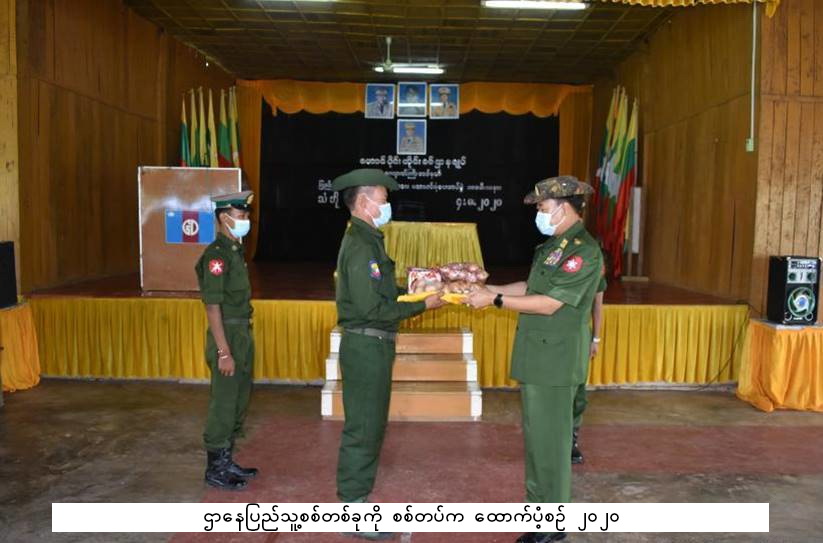 "There is no new instruction but they wanted to check the list of the members of the militia groups. For instance, a small village must have 10 permanent members and 30 reserve members of the militia while a large one must have 20 permanent members and 50 reserve members. We haven't heard that the militia would get military training," said a source who is close to the Mudon ward/village Administration Department.
Military junta officials confirmed that local militias would be reformed and the authorities were persuading villagers to accept the changes.
"The township junta has instructed that our village must have 20 permanent members of the militia. Some villagers wanted to join while some refused to be a militia. Also, there were some villagers who left the militia after joining it. People are talking a lot about that. We haven't heard about the military training yet. But villages are ordered to have a full militia structure," said an Administrator from Mudon Township.
The changes mean that rather than protecting local villagers, the reformed militia receives its orders from the military junta, which creates a burden for the local villagers.
"The main responsibility for a local militia is for the security of the villages. But if there is an emergency, they become a military reserve force. I think the junta wants to reinforce the militia in Mon State to support the military," said a retired official of the New Mon State Party (NMSP).
Comments