Weekly Update in HURFOM Targeted Areas (19-25 July, 2021)
HURFOM, Mawlamyine: Flooding, particularly in Mon State, has compromised relief efforts, as have ongoing movement restrictions by the junta amid an increase in #COVID19 cases.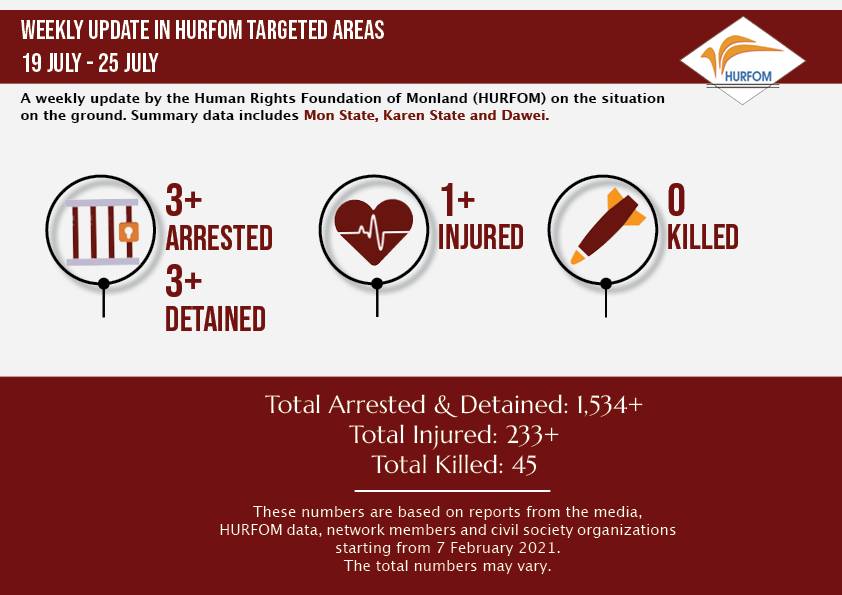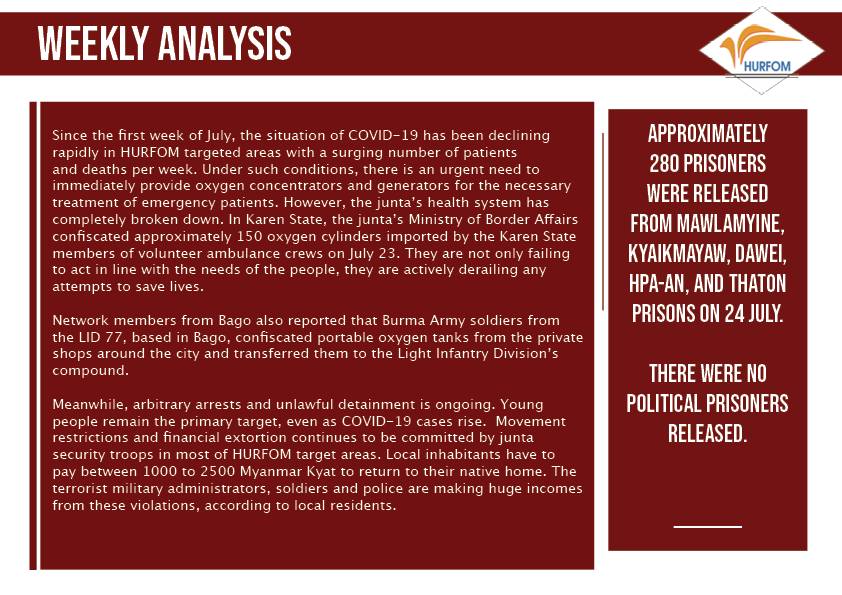 Our analysis in full:
Since the first week of July, the situation of COVID-19 has been declining rapidly in HURFOM targeted areas with a surging number of patients and deaths per week. Under such conditions, there is an urgent need to immediately provide oxygen concentrators and generators for the necessary treatment of emergency patients. However, the junta's health system has completely broken down. In Karen State, the junta's Ministry of Border Affairs confiscated approximately 150 oxygen cylinders imported by the Karen State members of volunteer ambulance crews on July 23. They are not only failing to act in line with the needs of the people, they are actively derailing any attempts to save lives.

Network members from Bago also reported that Burma Army soldiers from the LID 77, based in Bago, confiscated portable oxygen tanks from the private shops around the city and transferred them to the Light Infantry Division's compound.

Meanwhile, arbitrary arrests and unlawful detainment are ongoing. Young people remain the primary target, even as COVID-19 cases rise. Movement restrictions and financial extortion continue to be committed by junta security troops in most of HURFOM's target areas. Local inhabitants have to pay between 1000 to 2500 Myanmar Kyat to return to their native home. The terrorist military administrators, soldiers, and police are making huge incomes from these violations, according to local residents.
Comments