Two Mon political parties join meeting with UEC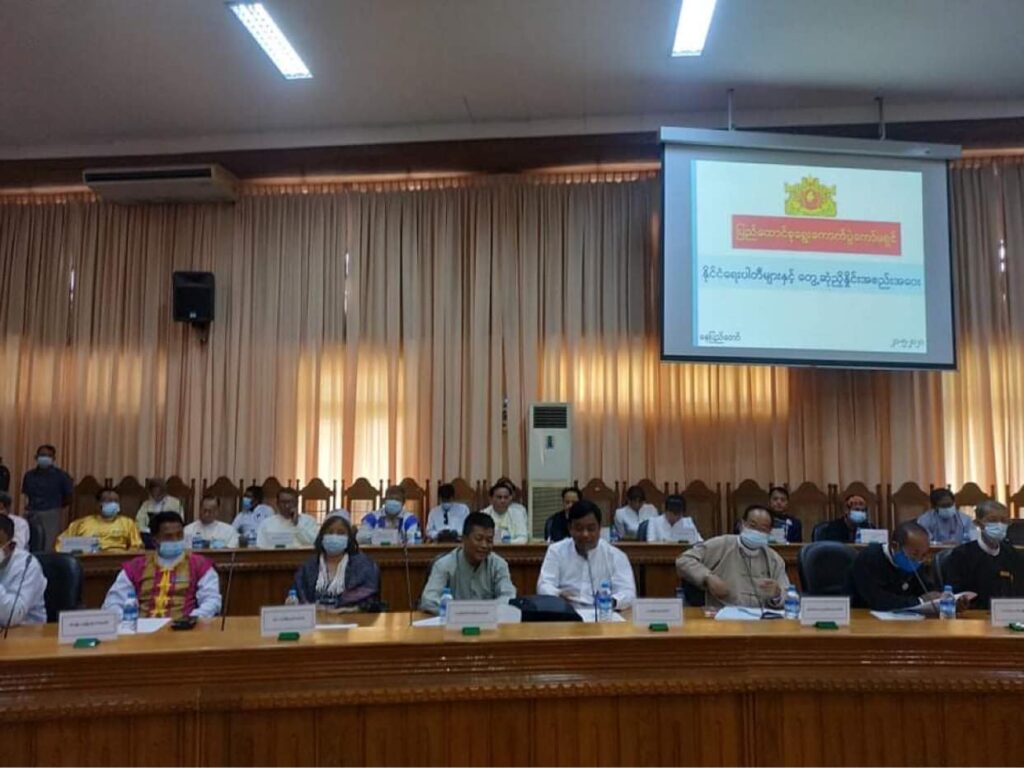 HURFOM: On May 21, 2021, the Union Election Commission (UEC) which is controlled by the military junta held a meeting with political parties in Naypyidaw.
There were at least 23 political parties represented in the Assembly of the Union, and another 42 unrepresented parties. In addition there are another 63 defunct political parties.
62 political parties across the country attended the meeting including two Mon political parties – the Mon Unity Party (MUP) and the Mon Woman's Party.
Following the coup a previous meeting of political parties had been held on the 26th of February which attracted just 53 party representatives.
The UEC said they invited all official political parties including the National League for Democracy, that had won the 2020-election, but most denied the invitation.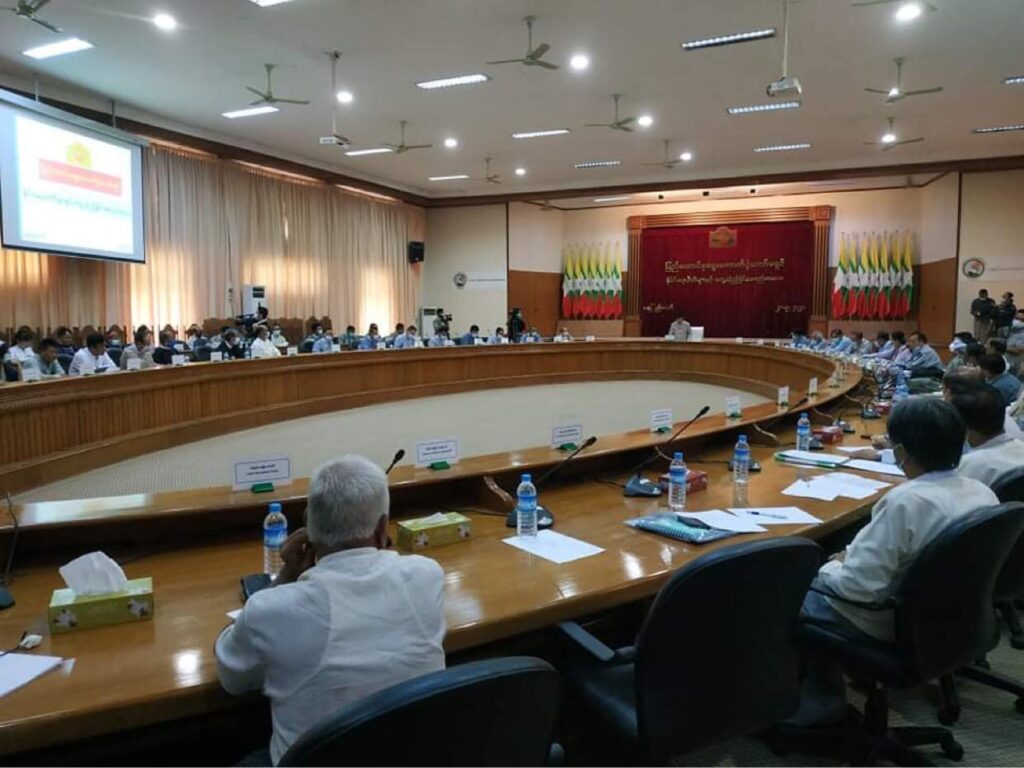 The Arakan National Party (ANP) and the Kachin State People Party (KSPP) who had attended the first meeting refused to meet the UEC a second time.
The purpose of the second meeting was to discuss a "Proportional Representation System" in the coming elections.
Approximately 80% of the political parties that have met with the military junta controlled UEC have never won an electoral seat.
Comments