Security tightens after NUG announces formation of PDF
HURFOM: On May 5, 2021, the National Unity Government (NUG) announced a People Defence Force (PDF) has been formed to end the terrorist acts of the military junta.
Following this announcement, the military junta tightened its security at the entrances of the towns and within downtowns across Mon State.
"The number of security forces has been increased both at the entrances of the towns and in downtown areas. The security forces have also reinforced barricades at their checkpoints. They are also thoroughly checking on passengers," said a truck driver who travels on the Mawlamyine-Thanbyuzayat road.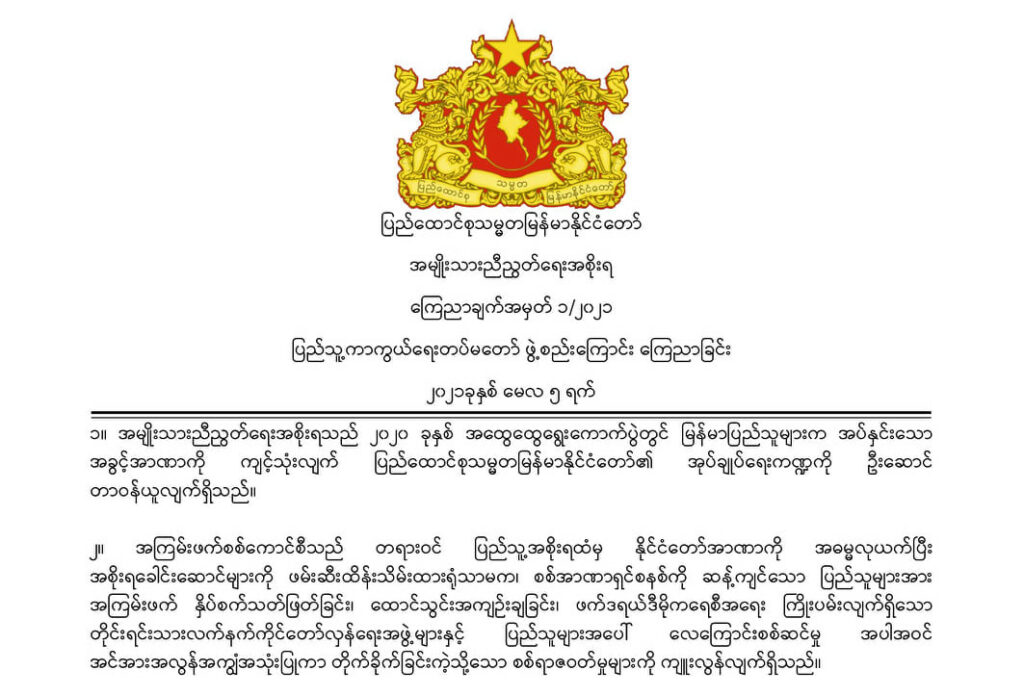 Security forces are checking trucks, automobiles and motorcycles. If individuals are deemed suspicious, they also check mobile phones, ID cards and ask about travel history.
On May 9, the Defence Minister for the NUG, U Ye Mon said, there had been a discussion that the PDF would cooperate with people defence groups organized by local people in several townships across Burma.
Ongoing popular resistance for the last three months, has made governance challenging for the military junta. Local people reported to HURFOM their disappointment with restrictions imposed by security forces.
"This time popular resistance is stronger than what happened in 1988. The military didn't expect this. Some people took shelter within Ethnic Armed Organizations (EAOs') controlled areas. Armed resistance is also evident in the cities with people coming to protests armed with homemade weapons. The situation will be getting worse," said a CEC member of the Mon Unity Party (MUP) who resigned from the party following their joining the State Administrative Council.
Comments