Military council amends law denying legal aid to detainees
HURFOM: The military council amended the "Legal Aid Law 2016" on April 29, 2021. A significant change was the removal of specific text.  The military removed language stating the purpose of the was to provide legal aid, in order "to eliminate/end unlawful arrests."
Another amendment to Article 4-c now means some defendants lose the right to request legal aid. Only individuals who have been charged or already sentenced may request legal aid.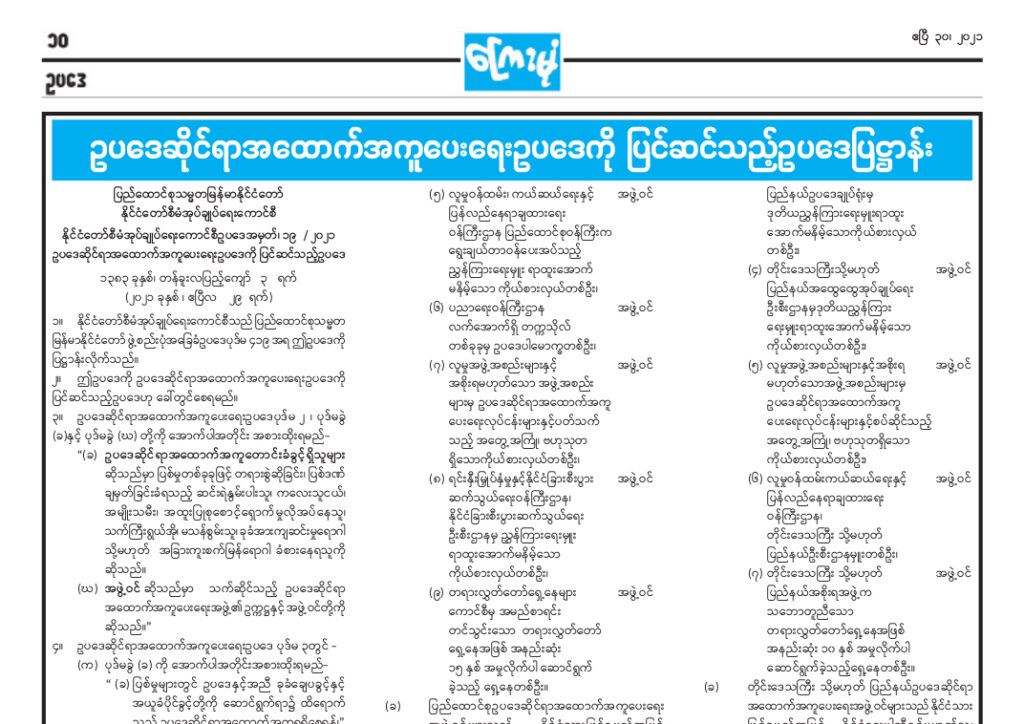 The amendments go even further, restricting who can provide legal aid. Under the military's changes to the law, now members of parliament and political parties are prohibited from being a member of any legal aid teams. Further, lawyers involved in a Legal Aid Team may not serve on other legal cases.
Critics say these changes target those opposing military rule, including members of the legal community who may be working to defend protestors.
According to the Assistance Association for Political Prisoners (AAPP), there were 3,485 detainees as of May 1. These amendments will make it very difficult if not impossible for those detained to get legal aid.
Although the military council claimed they had taken power for only one year, since February 1st, they have already amended 19 different laws.
Comments