SAC Member, Dr Banyar Aung Moe, says his goal is multi-ethnic cooperative governance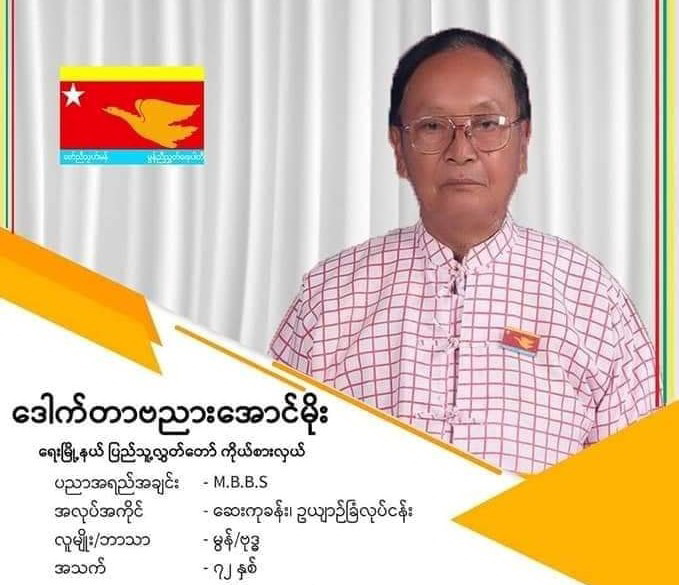 HURFOM: Dr Banyar Aung Moe, a Central Executive Committee  member of the Mon Unity Party (MUP) was appointed to serve as a member of the State Administrative Council (SAC) on March 17, 2021.
He offered this comment following his appointment, "I want more ethnic people involved in the peace process to make it more effective. Then, there must be space for ethnic people in the Election Commission also. Similarly, there should be more contribution of ethnic people in education, health and other government sectors."
On March 22, 2021, Dr Banyar Aung Moe reported to the SAC office in Naypyidaw for his first day of duty.
"As a member of the SAC, I'll do my best in critical issues such as peace, development, education and health. Regarding Mon national issues, I think I should deal with "changing the name of Chaung Zone (General Aung San) Bridge", adopting Mon language curriculum in government schools, and supporting Mon national schools. I promise I'll try my best," remarked Dr Banyar Aung Moe.
Dr Banyar Aung Moe is the second MUP member to join the SAC. The other individual from the MUP is Nai Layi Tama.
Comments