MUP to meet with the newly formed Union Election Commission
HURFOM: On February 22, 2021, a new Union Election Commission (UEC) was formed by the State Administrative Council, and the military has  invited political parties to join a first meeting which will be held at the Office of the UEC in Naypyidaw on February 26.
"The UEC invited us on February 22. We'll join the meeting but we have to hold a meeting to choose a representative. We decided to join the meeting because we're a member of the State Administrative Council," said Nai Tala Nyi, a CEC member of the Mon Unity Party (MUP).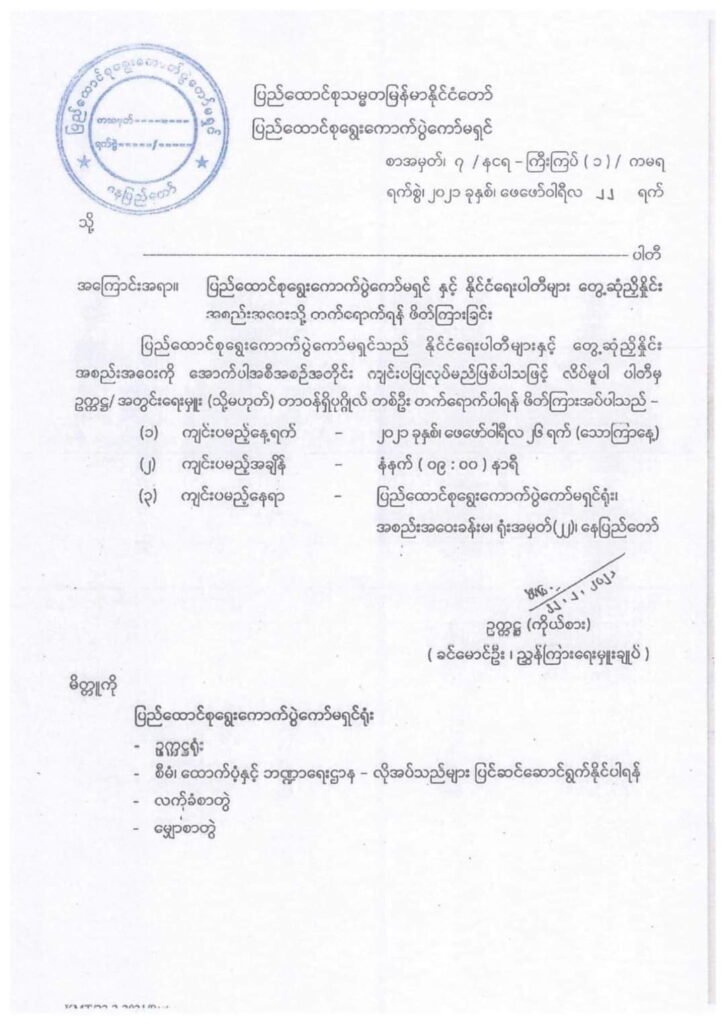 Despite deciding to join the meeting, the MUP has not yet decided what they will bring to the discussion.
"At the moment, we've discussed nothing. I've planned to request the UEC to [prepare] an exact voters list and to release accurate news related to the election. But nothing has been decided by the CEC," said Nai Tala Nyi.
The military junta abolished the 2020 UEC and announced the appointment of new Chair and members on February 2, 2021, just one day after the coup.
Comments