13 Mawlamyine GAD member resign as department pressures them to block and arrest anti coup protesters
HURFOM: Since the military seized power on February 1, 2021, the anti coup protest movement has been gaining daily momentum across the country.
It has now been discovered that the Mawlamyine General Administration Department (GAD) is being pressured by administrators to block and arrest protesters. 13 out of 49 Mawlamyine administrators resigned on February 11 citing they could not obey the orders they were given.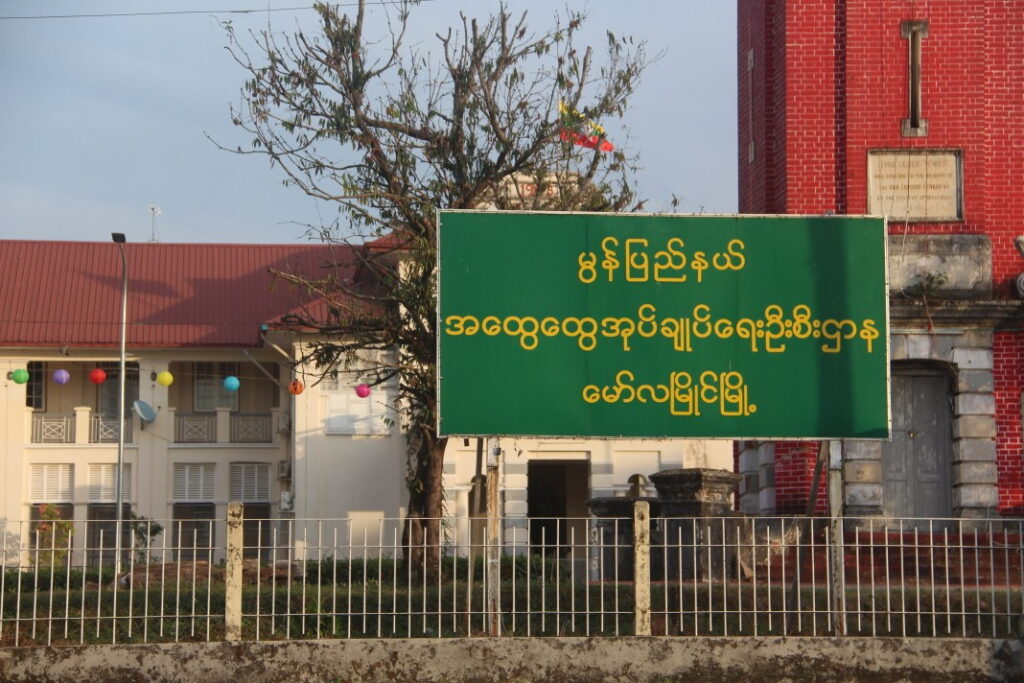 "The Township GAD ordered us to collect a list of the protesters. We can't do that. Blocking the route of the protest and arresting protesters is not our duty. They also requested us to do a patrol at night. We can't obey the order. That's not logical. That's why we resigned," said an Administrator who resigned.
Administrators are elected by the public to fulfil tasks that benefit the people. They did not want to oppose the people's will.
On February 10, 13 administrators visited the Township GAD and submitted their resignations but officials requested they not resign.
These administrators note they live in the community while superiors are not always permanent residents.
"After retiring from my duty, I'm still in this ward. I'll die here. The Township Administrators are appointed by the government and after three years, they'll be promoted (and go away). We aren't in the same position. So I strongly reject the request," said one former administrator.
On February 11, the District GAD phoned and asked the 13 individuals, if they wanted to resign or continue their duty — they decided to collectively resign.
Another administrator said, "What we worry about is that if we don't block the protests and arrest the protesters, they'll accuse us of disobeying our duty. We don't want that situation. I want to remain peaceful, and do not want to serve a military government, so I resign."
The military junta plans to replace those who have resigned with the individuals who received the second most votes in the 2015 GAD election.
Comments