Covid case count increases since election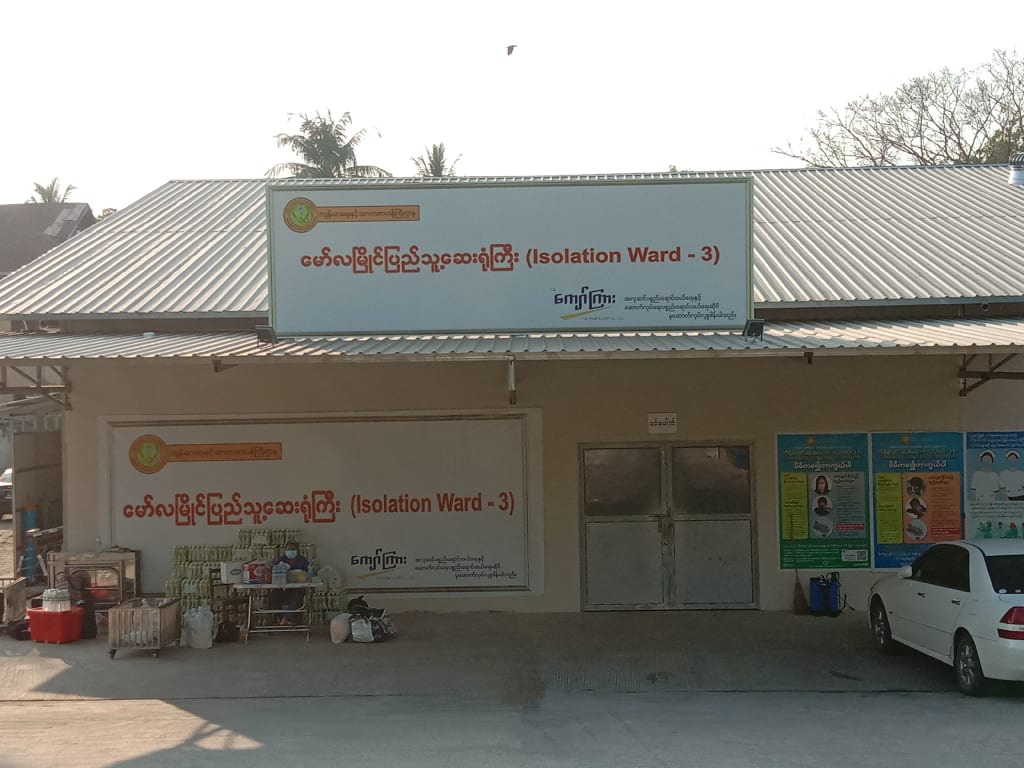 HURFOM: Before the election, the Mon State had less than 1,000 Covid patients.  Just two months after the election, another 2,000 patients have been added to the list, according to, Dr Thet Kyaw Soe, an official at Fever Clinic Isolation Ward #3 at the  Mawlamyine General Hospital.
The clinic has received considerably more Covid patients than before the election.
"The fever clinic has detected about 15 to 20 Covid patients daily, and when testing their family members, we have found that another 10 to 20 individuals are also infected. It means we now have 20 to 30 patients daily. It has been consistent. There have been more patients since after the election," said Dr. Thet Kyaw Soe.
Bo Bo Win, a Chair of an Emergency Rescue Team in Mawlamyine speculates the increase is due to travellers that entered Mon State from other regions, and did not have a Covid test.
"Although the government banned travel by highway buses, there was transportation with "saloon cars" from Yangon to Mon State. The drivers did not wear any protective measures. " said Bo Bo Win.
The increased number of Covid cases it is believed is not related to the lifting of the "Stay at Home" order. Rather the increase is thought to be the result of people entering the region via the Sitt Taung Gate which is the main entrance to Mon State, noted the doctor.
"Restoring a "Stay at Home" order won't work anymore. It just makes things more difficult for people. There is only one thing to do. To make everyone comply with a strict check at the Sitt Taung Gate. Currently not everyone is getting checked, some passengers can avoid the test," said Dr. Thet Kyaw Soe.
The Mon State government has issued an order that anyone coming to the Mon State must stay in either a community based quarantine or hotel quarantine for at least seven days. But there are individuals who are not following this instruction.
"The government has ordered people coming from Yangon to stay in quarantine. But less than 20% of travellers are staying in quarantine. Even if they had a negative test at Sitt Taung Gate, they could be found positive within the next three or four days," said Bo Bo Win.
Mon State has 3,158 Covid-19 positive patients and more than 300 houses have been put under a "Strict Home Quarantine" order.
Comments