Drug arrests double in 2020 despite COVID-19
HURFOM: There were 406 drug arrests in 2019 in Mon State.  At the end of 2020, the number more than doubled to 844 cases, despite COVID-19 travel restrictions. 
According to the Mon State Police department, the drug trade creates a dependency amongst users, and explains in part why the rise in cases.
"When individuals use drugs for a long time, they have no money. So they begin to sell drugs so they can earn money to use drugs. That's why drug distribution is dramatically high," said an official from the Mon State Police Office.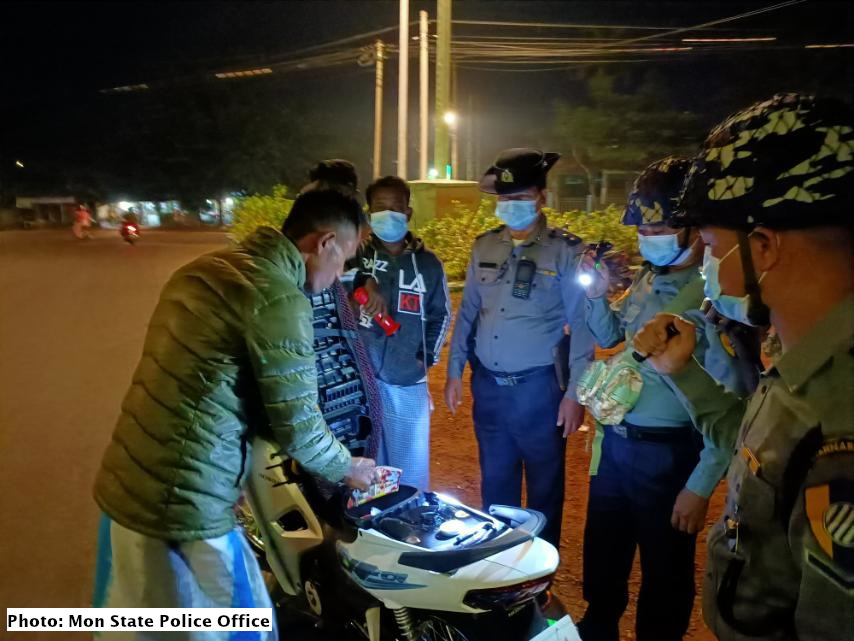 Young people aged 17 to 18 have started using illicit drugs and then persuade their friends to also use these drugs.
"… I've known drug users who persuade their friends to start using drugs. Most of them can't resist their friends. And when the police make an arrest, they just arrest the ordinary drug users, (not the big seller)," said a resident from Thanbyuzayat Township.
The use of Kratom leaves has also increased. In 2020, drug arrest cases involving Kratom leaves accounted for 10% of all drug related arrests.
"The use of Kratom leaves has been increasing year by year. The users can be punished with up to five or six imprisonment. There should be more education about the consequences of illegal drug use." said the official.
The majority of drug arrests have taken place at Ma Yan Chaung Gate in Kyaik Hto Township, and at the entrance of Alie Tagon Tie and Abit villages of Mudon Township, according to the Mon State Police Office.
Comments