Health Department urges people to follow guidelines as Covid-19 death toll increases
HURFOM: The increase of  Covid-19 infected patients and a rising death toll has caused the Mon State Department of Public Health to urge people to obey statements, orders and guidelines released by the Ministry of Health and Sport (MOHS).  Public Health officials requested that people living in townships under "Stay at Home" orders cooperate with the department by following their instructions.
"Some people are weak in following the instructions. The instructions for people living in "Stay at Home" townships must behave. If people cooperate, the number of infected patients will decline," said Dr Win Pa Pa Htay, Deputy Director of Mon State Health Department.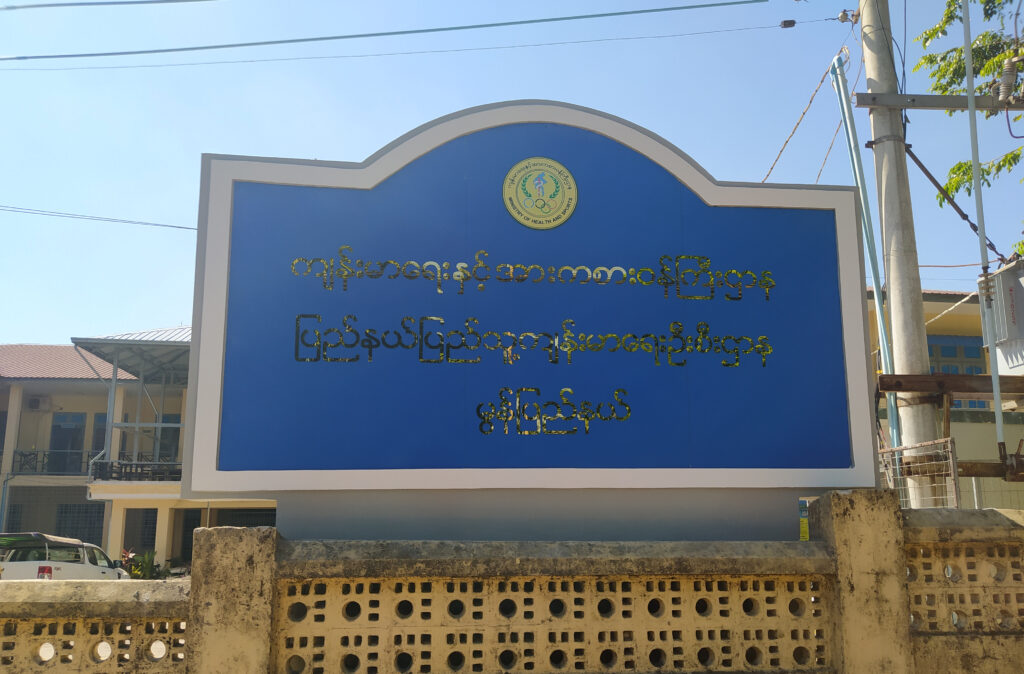 Burma has seen a sharp increase in the number of patients during Covid-19's second wave. In Mon State, there were 1,600 Covid-19 cases and 473 were admitted to the hospital as of December 3. Meanwhile 2,456 people had to stay at the quarantine centers when the death toll increased to 13, according to the Mon State Public Health Department.
"There are three Covid-19 isolation wards in Mawlamyine, and one in Thaton. Now, the Dawei Hostel at Mawlamyine University has been used as Covid-19 Center. As of today, we have enough space for the patients but we don't have any plan for the further patients," said Dr Win Pa Pa Htay.
The most infectious townships are Mawlamyine, Thaton and Kyaik Hto townships, and most patients have been suffering from loss of smell or taste. This is one of the early symptoms of infection.
"As local transmission increases, health workers have to take care of more patients and at the same time, they have to find the contact persons of the positive patients. Then they have to test those people in the quarantine centers. Not only health workers in our Mon State but also the whole of Burma are facing hardships," continued Dr Win Pa Pa Htay.
A Mawlamyine resident said, "Even with the "Stay at Home" order, people are still going outside. Now, it is the festival period, so people don't care about the disease. Some people think Covid-19 is just like a seasonal flu."
On November 28, 2020, the National Level Central Committee on Prevention, Control and Treatment of COVID-19 announced that all Covid-19 containment protocols will be extended to December 15, 2020.
Comments