Special voting provisions announced for C-19 patients
HURFOM: The Mawlamyine District Election Sub-commission, has announced that Covid-19 patients, and those in quarantine centers in Mon State must comply with specific measures in order to participate in the upcoming general election.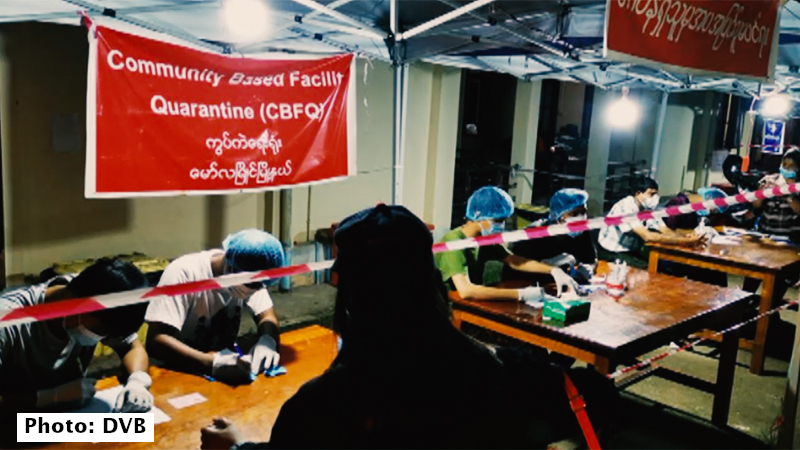 This group of voters will not be allowed to touch their ballot. Health staff will put a stamp on their ballots in accordance with their choice. Poll station staff will show the voter their stamped ballot, so they can verify their choice, and then staff will close the ballot envelope.  Physical distancing will be maintained at all times between the voter and staff. 
"According to the guidelines issued by the Ministry of Health and Sport (MOHS), the staff in this role must sterilize the envelopes and put them in a separate box," said an official from the Mawlamyine District Election Sub-commission.
The Township Election Sub-commissions will collect the separated boxes and hand them over to village/ward Election Sub-commissions. Then, the ballots will be transferred into the (regular) boxes in public. Those boxes will be sterilized and no person (outside of the election process) is allowed to handle them.
"Those who have to stay at quarantine centers, and are out of their constituencies will be listed separately. We'll inform their Township Election Sub–commissions in advance (that they cast their votes at the quarantine centers). They must apply for advance voting with Form #15," said the official.
On October 24, the Union Election Commission (UEC) announced that patients in hospitals, those who are in police custody, those who are outside of their constituencies, elderly persons who are 60 and above, and those who are in quarantine centers can cast advance votes from October 25 to November 5, 2020.
Advance ballots cast from quarantine centers were collected on October 29.
In Mon State, as of November 3, there were 687 Covid-19 cases documented. 82 persons remain hospitalized, and 589 cases are deemed resolved. There have been 10 deaths attributed to Covid.
Comments