Junta recklessly shoots  and kills four villagers in Pu Law
HURFOM: On September 17, 2023, the military junta recklessly shot and killed four family members from Pyin Phyu village, located within the Latt Ku village tract, Pu Law Township, Myike District, Tenasserim Division.
69-year old U Ba Kyin, his son U Ngwe Soe, his daughter Daw Kalarma and his niece Daw Ye Win were shot to death and their house was burnt down.
"They recklessly shot and killed them during a military operation. Now the junta has banned all movement within the Latt Ku village tract. The photos of their dead bodies were sent to me at 10 pm," said a local source.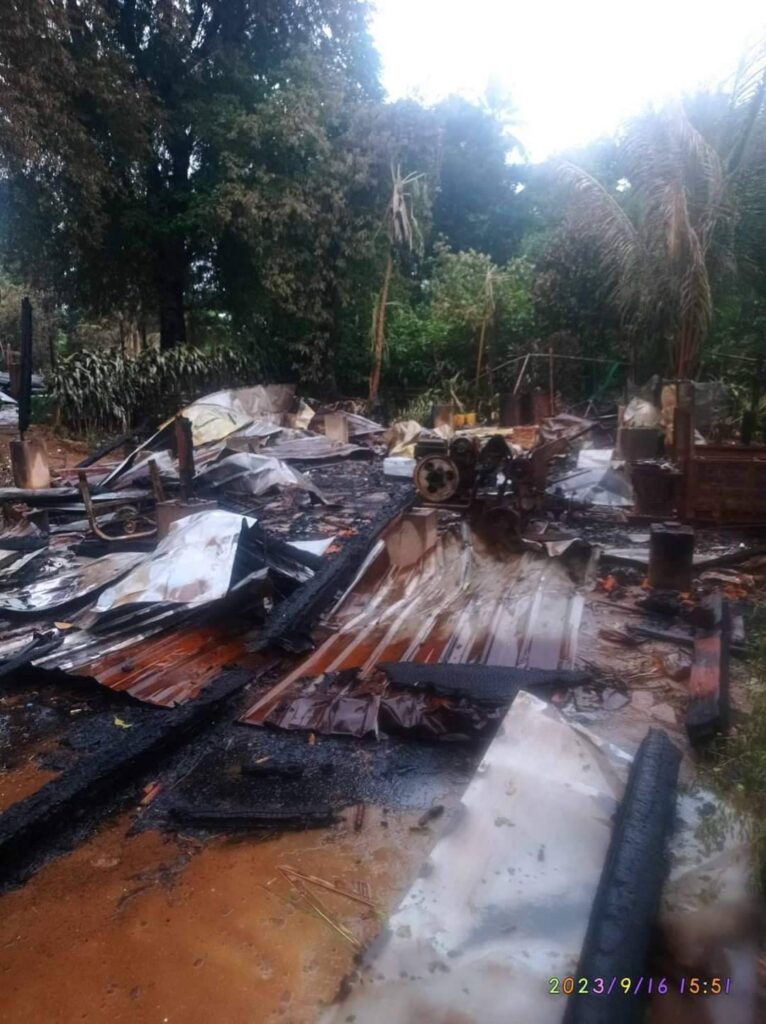 On September 17, the military junta entered Pyin Phyu village which is on the beach in Latt Ku village which resulted in a heavy armed clash with the revolutionary forces.
The junta has used both its military and navy forces in the battle.
Villagers from Latt Ku, Hmaw Kyaung and Pyin Phyu had to run away and hide in the nearby plantations. It has been difficult to make contact with any survivors.
On September 15 and 16, invading military units totaled roughly 100 troops, and they burnt down more than a dozen houses in Latt Ku village.
Comments