Villagers concerned livelihoods will be lost due to mega-projects
HURFOM: After learning about large or mega-project plans to build a deep-seaport, a bridge, an airfield and other related infrastructure on Kalagote island, Ye Township, Mon State, villagers expressed concern their livelihoods in fisheries, gardening and farming will be directly affected.
"We could not work anymore if this project is to be implemented. We only know how to fish. We don't know (how to do other work) to go to foreign country. Therefore, we don't want such an airfield and deep-seaport", said one local villager.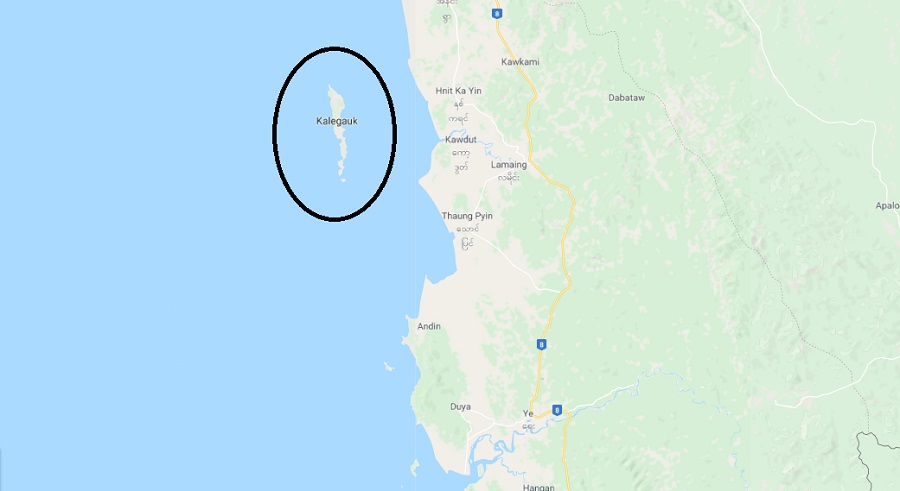 Since August 2019, the local people have heard about the project of deep-seaport and airfield in the upper port of Kalagote island in Pashu Chaung, however; they have not been informed regarding the project by the authorities.
"They don't inform us what they are doing. There is no public consultation with villagers. We saw the road construction recently. But it has stopped now. The flags are set in the plantation of villagers without notification", explained Nai — from the upper port of Kalagote island.
The villagers gathered together to ask local authorities what their plans were for the project 3 months ago and learned that an airfield 8,000 feet long and 4,000 feet wide is planned.
"They did not call us to tell us. They told us (only) when we asked after gathering. They told us that all so we just know that. Later, red flags were set in the ground, including in my plantation. When we asked them (marine battalion), they said it was the order from the above", said one villager.
The Human Rights Foundation of Monland (HURFOM) tried to interview the Village Administrator regarding the project, but was only offered a "no comment".
The villagers have decided to form a group to monitor the project.
Kalagote island is divided into two parts, an upper and low port and there are about 1,000 houses with a population of approximately 5,000 people.
According to the statement from the Mon State Chief Minister Dr. Aye San, a deep-seaport on Kalagote island is included in the Mon State Vision — Master Plan 2035.
Comments