30,000 people protest Union Parliament's approval of controversial bridge name
On March 19, thousands of residents from across southeast Burma gathered in Mawlamyine to continue protesting against the controversial decision to name a bridge after General Aung San in Mon State.
Protestors included Mon civilians and monks, as well as other ethnic groups who came out to show their support, including Karen and Pa-O participants.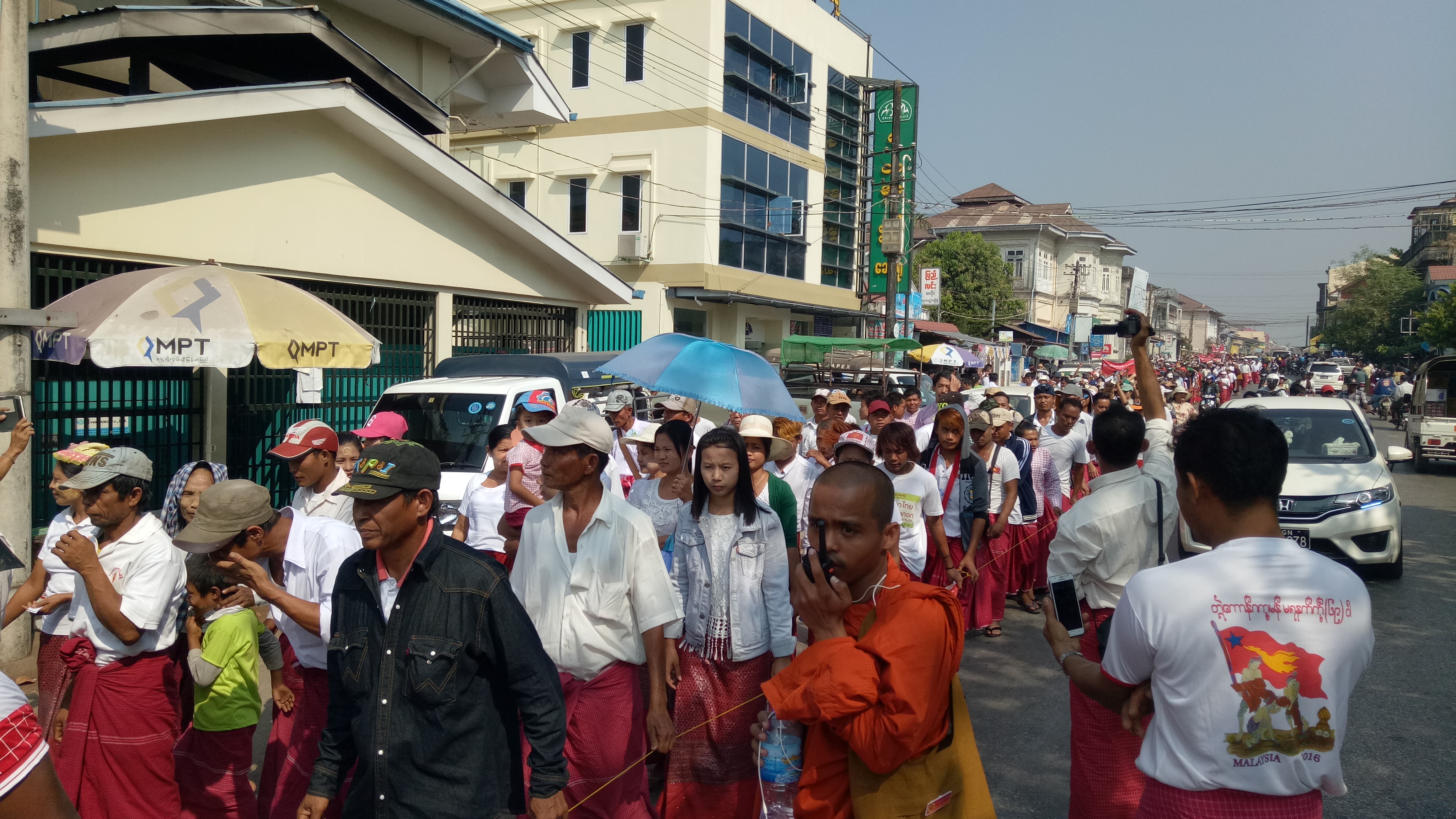 "Today we numbered around 30,000 people who demonstrated against the name of the bridge. The reason we protested today is that we feel that people from parliament abuse the rights of ethnic minorities. We can't accept this; therefore, we joined together in today's activities," said Nai Aye Bai, a local from Kaw Bein village who participated in the demonstration.
On March 14, the lower house of Burma's Union Parliament voted in favour of naming the bridge after General Aung San, despite widespread local opposition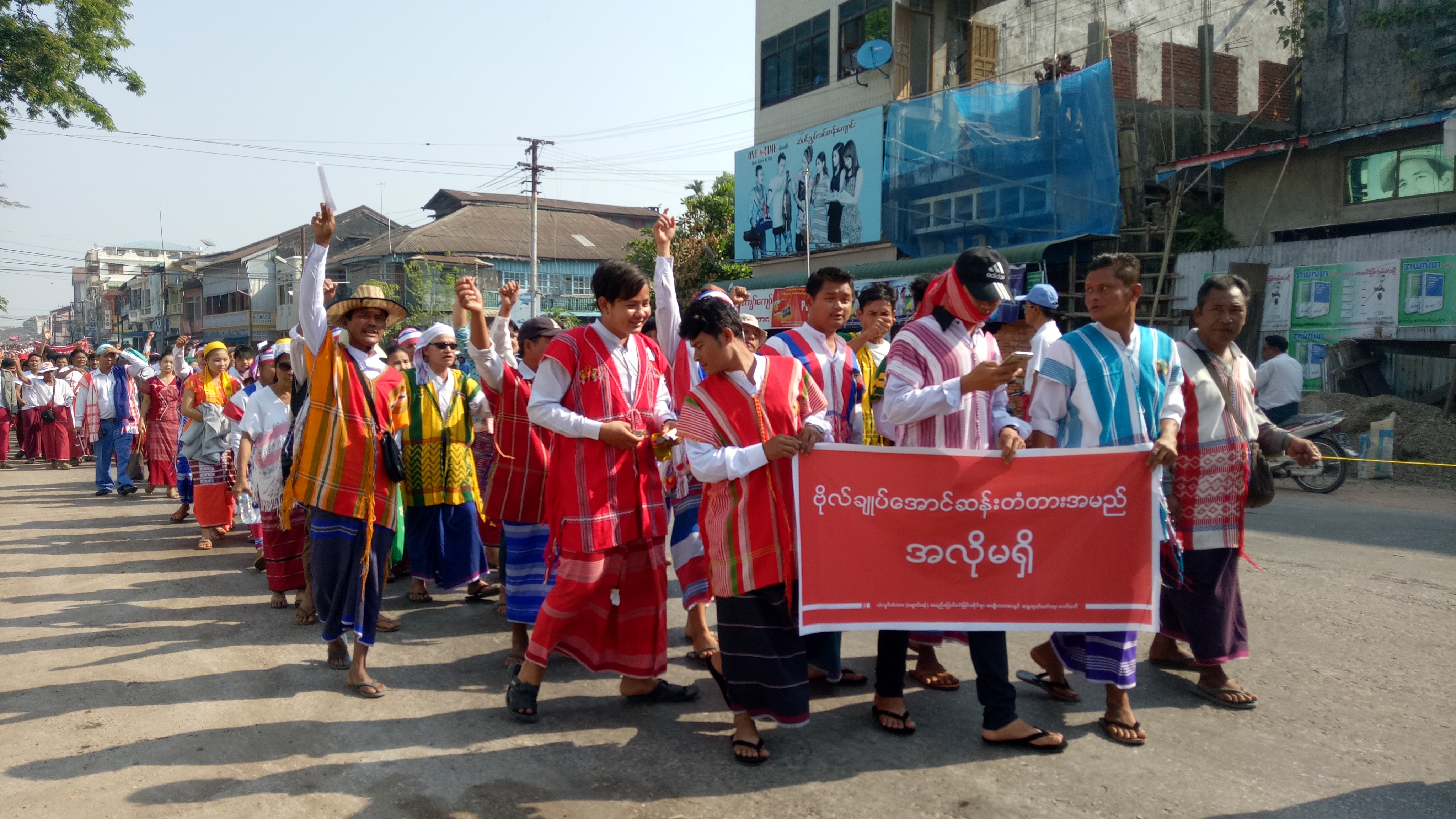 and protest.
Protestors had three major demands for the union government and parliament, including changing the name of the bridge to one approved by the local Mon community; turning decision making power over to the Mon State Parliament regarding issues concerning Mon State; and to remain cautious of making decisions that may create distrust between the government and ethnic groups during a period of national reconciliation.
Protestor marched through the strand and lower main roads of Mawlamyine from 8 am to 11 am. Planned speeches in Thanlwin Garden were cancelled after authorities denied permission due to the protest coinciding with Mon State Day.
This is the second major protest over the naming of the bridge. On March 2, over 5,000 people demonstrated against the proposed name in Mon State's capital city.
Comments